Rumours Were True! It's Confirmed Neha Dhupia Is Pregnant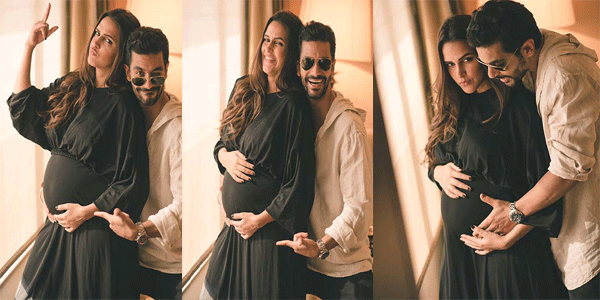 Neha Dhupia and Angad Bedi tied the knot on May 10, in a hush-hush ceremony and the celebrity couple has announced that they are pregnant.
After the news of their wedding surfaced, speculations were rife that they got married in a hurry as Neha was preggers however, the couple denied the reports but now, it turns out that the rumours were true.
Angad shared her wife's pregnancy pictures on Instagram and confirmed the news, writing, "Ha! Turns out this rumour is true." The duo looks lovely in the images and it seems they are very excited to be parents.
nehapreg-4 nehapreg-5We at MovieTalkies congratulate the would-be parents.