Rumours of another gun firing incident creates panic in Nagpur's Lal Godam area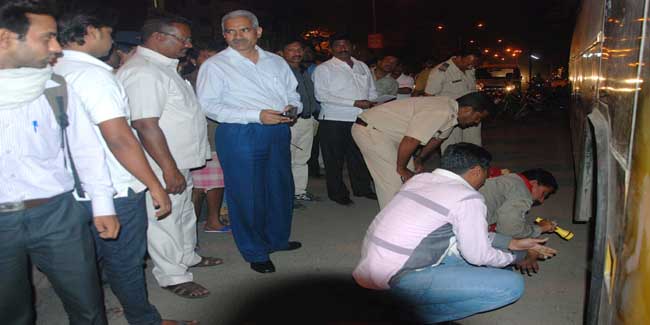 Nagpur News: Even before the dust could be settled over gun firing instances at two places in Nagpur city the rumours of another gun firing instance in Lal Godam premises created a panic among citizens. Police reached the spot immediately and sought information from Jaripatka and Pachpaoli police stations on the gun firing incident. After the information from the police stations, the police denied any incident of gun firing at Lal Godam premises.
 However, people were seen discussing that an incident of gun firing at Devi Mandir in Teka Naka and a person has been injured. But Pachpaoli police denied any gun firing incident. Meanwhile, after the firing on a police team by some unidentified persons the police have intensified the search for nabbing the accused and have resorted to naka bandi at various places. On Thursday also there were rumours that two motorcycle borne youths fired shots on police at Lal Godam premises. The police were at Lal Godam premises in morning and when saw two youths coming in their direction the police asked them to stop. But instead of stopping, they opened firing on the policemen, it is rumoured.