Nagpur.

The Winter Session of Maharashtra Legislature being held in Second Capital City of Nagpur from December 8 completed the business for five days of the first week. The eventful first week witnessed the BJP-Shiv Sena Government, led by cool and confident Chief Minister Devendra Fadnavis, scoring 8 points out of proverbial 10. The entire Opposition was found wanting on many fronts. The 2 points the Opposition scored, albeit sweating and fretting, could summarily be attributed as face saving gimmicks rather than any constructive strategy. The leaders of Opposition benches tried to corner the Government on many issues but flopped miserably. In their endevour to steal the show they invariably stole the negative headlines. Here are the highlights of the week that was: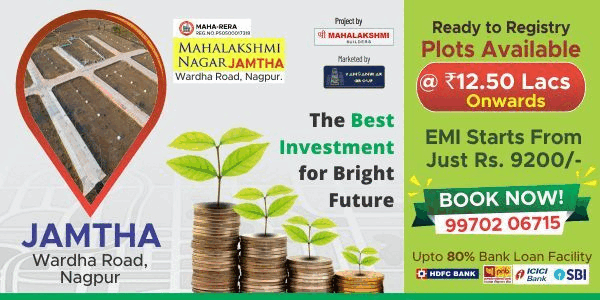 The scoring points of Government:
•    Fadnavis Government gave ACB its nod to grill NCP stalwarts Ajit Pawar, Sunil Tatkare in Rs 70,000 crore irrigation scam. The boldest ever decision of BJP-led Government. ACB to probe Chhagan Bhujbal's role as well in Maharashtra Sadan scam.
•    Chief Minister Devendra Fadnavis announced Rs 7,000 crore relief package for drought-hit farmers in State specifically for the distressed farmers in Vidarbha and Marathwada, the worst affected regions. The package is meant to provide help to farmers in many ways and put a halt to suicides. Government initiates steps to overcome drought situations in State permanently.
•    Government announces punitive measures to control crime rate in State with its avowed policy of 'Zero tolerance to crime, corruption, indiscipline.' Properties of directors of investment companies who dupe investors to be seized and auctioned for recovery of money. The recovered money to be returned to duped investors.
•    Ruling Party gets NCP MLA Jitendra Avhad suspended for remainder of Winter Session for insulting Chief Minister Fadnavis and making objectionable comments against him. Subsequently, the entire Opposition decided to boycott rest of Session in protest.
•    Fadnavis Government draws plans to fetch investment to the tune of Rs 5 lakh crore and create 20 lakh jobs in industrial units. Sets an ambitious target of 13 percent growth in industries sector in State.
•    Government assures to improve education scenario in State with a slew of measures.
•    Moving forward to eliminate child labour in State. Rescued child labourers are being rehabilitated.
•    Maharashtra to celebrate Yoga Mahotsav on June 21 every year to mark 'International Day of Yoga' declared by United Nations General Assembly. The idea was mooted by Prime Minister Modi and supported by over 175 nations.

Opposition card:
•    Congress took out a "Halla Bol" morcha to Vidhan Bhavan on the first day of Winter Session to highlight the plight of farmers and force the Government announce special relief package for distressed farmers in drought-hit regions of Vidarbha and Marathwada. The morcha flopped with lesser number of farmers participating in the 'Halla Bol'.
•    The Opposition cornered Government with a series of charges of failure on agriculture front and leaving the farmers in the lurch. The Congress and NCP leaders highlighted the problems of farmers specifically the cotton, soybean and rice growers. The lower procurement price was bone of contention of many debates. Milk producers also found support of Opposition members forcing Government to take many measures for safeguarding their interests.
•    Opposition benches created uproars in both Houses on many burning issues relentlessly forcing Presiding Officers to adjourn the Houses umpteen times. The Opposition managed to steal the show in patches but at the same time drew adverse headlines.
•    The 'greatest' show so far was enacted on the last day of the week when entire Opposition decided to boycott remainder of Winter Session in protest against suspension of NCP MLA Jitendra Avhad. Avhad was suspended till the Winter Session for insulting Chief Minister Fadnavis and making objectionable comments against him during a discussion on Call Attention Motion.
•    The Opposition also succeeded in putting Government on the mat over the issue of celebration of 'Shourya Divas' (Bravery Day) felicitating Mahatma Gandhi assassin Nathuram Godse. Jitendra Avhad raised the issue and demanded action against those celebrating 'Shourya Divas.' Chief Minister Fdanavis was forced to come clean on the issue and assure the House that this Government will never support those celebrating 'Shourya Divas' of Mahatma Gandhi's assassin and stern action will taken in this connection.