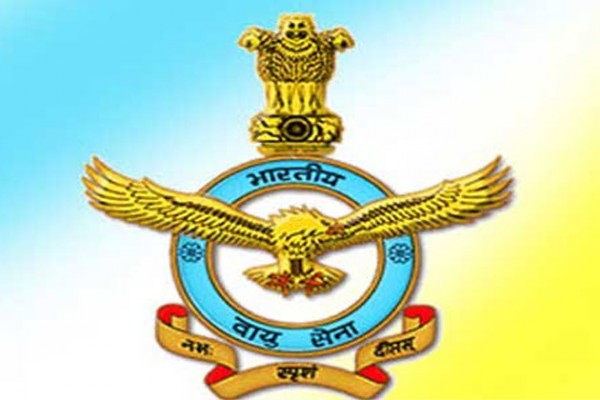 Ruby Sporting Club won Vayu Sena Challenge Cup 2013. Azhar Sheikh, Captain of Ruby Sporting Club won the toss and elected to bat first. Against the disciplined bowling of Indian Air Force in the first 24 overs, Ruby Sporting Club lost their first five wickets at team score of 05, 19, 22, 23 & 58 respectively. Thereafter, Ankit Tiwari and Gaurav Bhalerao added 141 runs in 146 balls for the 6th wicket partnership and scored 81 runs  in 119 balls and 68 runs (4X5) in 75 balls respectively. Gaurav Bhalerao was out at team score of 199 runs. Azhar Sheikh could not contribute with bat and out for duck. At 203 runs, Ankit Tiwari also lost his wicket. FRor Riuby Sporting Club, last Five Batsman could only add 17 runs and lost their wickets very cheaply. Due to Sixth wicket partnership of 141 runs between Ankit Tiwari and Gaurav Bhalerao, Ruby Sporting Club could score 216 runs and bowled out in 49.5 overs. (Ruby Sporting Club Score – 216 runs/10 wickets in 49.5 overs)
For Indian Air Force, DS Atri took 04 Wickets for 30 runs in 9.5 Overs. Abhishek Sakuja took 03 wickets for 38 runs in his quota of 10 overs. Roshan Raj and Aman also took one wicket each.
In reply, Openers Azharuddin Khan and Varun Rajan of IAF gave a slow start and added 32 runs in 9.4 overs. Thereafter, Indian Air Force team lost three quick wickets at taem score of 32 runs, 36 runs & 38 runs respectively. Further, Arvind Solanki and Mumtaz Qadir consolidate the IAF inning and added 77 runs for the 4th wicket partnership. Arvind Solanki scored 52 runs in 90 balls with three fours and Mumtaz Qadir scored 45 runs in 57 balls with four boundaries (4×4).Indian Air Force lost its 4th Wicket of Mumtaz Qadir at 115 runs. Rest of the players of IAF could not resist the disciplined bowling of Ruby Sporting Club and Indian Air Force lost its last six wickets for 38 runs and the whole IAF team was out at 164 runs in 44.1 overs. (IAF Score- 164 /all out in 44.1 overs)
For Ruby Sporting Club, Azhar Sheikh took three wickets for 30 runs in 10 overs. Ashish Chauhan and Nilesh Bansod took 02 Wickets each for 25 runs and 22 runs respectively in their eight overs. Amit Paunikar and Gaurav Bhalerao also took one wicket each for 17 runs and 26 runs respectively.
Match Result: Ruby Sporting Club won the final match of Vayu Sena Challenge Cup2013 Cricket Tournament by 52 runs.
Man of the Match- Ankit Tiwari of Ruby Sporting Club for his 81 runs