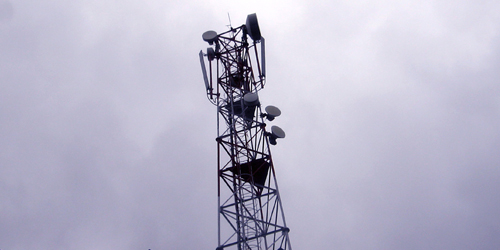 Nagpur News.
The anti-encroachment department of Nagpur Improvement Trust (NIT) which started a drive to seal illegal mobile towers has been lying in doldrums for the callous attitude of Electricity Board. However, the work may pick up again from next week.
NIT dared to seal 30 mobile towers around Wardha road under south western assembly constituency in Nagpur. The officials have sealed the towers and its meter box after seeking help from Electricity Department which restricted power supply to the towers of various mobile service providers including Vodafone, Airtel, BPL, BSNL, Idea, Tata Indicom and Reliance.
These companies have erected their towers at private properties like buildings and terraces of houses in residential colonies. Neither the registration done nor was permission sought from either NMC or NIT for installing the towers. The companies would have to pay tax had they went through official channel. Only the consent from property owners was taken.
The companies even moved to the court against the NIT's action, following which the court termed the towers as illegal and ordered its sealing.
NIT sealed 30 mobile towers in its drive going on for the last three days but the action was badly affected as Electricity Department did not block power supply to the towers in Gittikhadan area where NIT officials were scheduled to start their next drive.
The fresh action is assumed to be picked up by Monday. Meanwhile, NMC administration is keeping mum on the issue.