RTMNU's New Year gift to students, provides 4 semester relief, 'jumping' facility no hurdle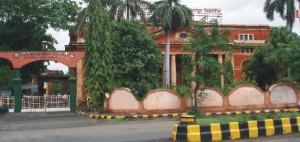 Nagpur News.
The Vidvat Parishad of Rashtrasant Tukdoji Maharaj Nagpur University (RTMNU), in a major decision, has extended four semester relief to students and thus regularizing the problematic "jumping" facility issue. Now, students have to pass the time-tested ATKT rules and get admissions directly to the next semester. The Vidvat Parishad meeting held on Sunday, in a way, presented a New Year gift to the students.
The Engineering Faculty Dean Ravindra Kshirsagar had raised the "jumping" facility issue in Vidvat Parishad. The Vidvat Parishad amended the Ordinance 6, 2010 and subsequently the "jumping" facility is regularized. Now, in future, the students will not face any problem in getting admissions from First Semester to Fifth Semester and from Third Semester to Seventh Semester. Dr Babarao Taywade had also raised the issue in the last meeting of Vidvat Parishad that has now been fully recognized.
It may be recalled that the RTMNU has brought Graduation and Post-Graduation courses under semester system. The students encountered hurdles in getting admissions to the next semester due to delayed declaration of revaluation results and "jumping" facility. The engineering students had resorted to uproar and intense slogan shouting in front of RTMNU in this connection. However, now, if the students come in accordance with the stringent ATKT rules, it will not be difficult for them to take admissions to the next class.
The Engineering Faculty has been brought under Vidvat Parishad according to the rules of Council of Architecture. The PhD will not be necessary for appointing teachers in engineering. Now, the posts of Professor, Associate Professor and Principal could be filled up without PhD. The appointments of teachers in Amravati, Mumbai and Pune are done in accordance with the same rule.