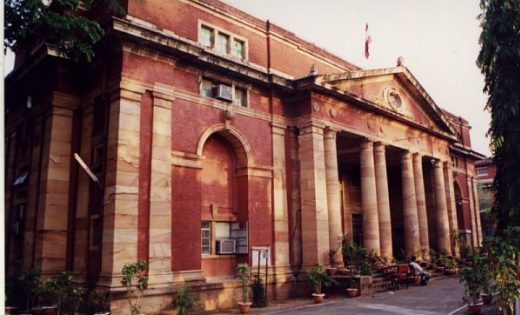 Nagpur News:
The Rashtrasant Tukdoji Maharaj Nagpur University (RTMNU) has again found itself as a shooting target as only 9 students of Bachelor in Animation and Multimedia (BAM) have been waiting for declaration of their results since past 8 months. The reason put forth by RTMNU for delay in declaring results of BAM, first the number students is very less and second, restructuring of course. The students are lagging behind by one academic year despite the regular course for three years. The ATKT students, after witnessing the irregularity of the course, did not even think for admissions to the class. And in the blame game, the college administration is attributing the reason to the irresponsible attitude of RTMNU and the RTMNU is putting the ball in the college's court. However, the blame game is hitting the students hard and they are finding themselves at the receiving end.
THE EXAM FINISHED ON JANUARY 23:
The RTMNU conducted the Summer Examination of Second Year BAM in winter. The examination started on January 15and concluded on January 23. The Practical Examination was conducted in the last week of February. The course consists of five main subjects and a project. The written and practical examination comprises of Web Designing and Java Script, HTML Basic, 2D Animation, Flash Website Designing, 3D Introduction and Advance. According to rules, the results should have been declared within 45 days but there is no visible sign even after eight months.
EXAMS NOT ON TIME:
The number of First Year students in the Central India of Mass Communication stood at 40. The Second Year saw only 9 students. The students, talking on this disgraceful aspect, said, whether it is the First Year Examination or the Second Year Examination, it never starts on the time. Summer Examination is conducted in winter but the ID Cards show the Summer Examination written on the ID cards. The First Year Exam results were declared after 3 months but the Second Year students are still waiting for results even after lapse of eight months. The net result is, the students are lagging behind one academic year. The students are running from college to University and University to college but in vain as no one is giving the positive response to them. The parents, too, are a worried lot.