Nagpur News: In an encouraging move, the Rashtrasant Tukdoji Maharaj Nagpur University (RTMNU) has decided to pay Rs 40 remuneration per hour to students under "Earn and Learn" Scheme. 40 students, hailing from poor families, will be selected for three-hour work. The selected students will be allotted works related to different departments. Till now, a meagre remuneration of just Rs 10 per hour was offered to the students under the "Earn and Learn" Scheme.
35 applications received:
In the October 8 Senate meeting, the Director of Student Welfare Department Dhananjay Verulkar had highlighted the "Earn and Learn" Scheme. Verulkar had said informed that a total of 40 students had availed the benefits of the Scheme in 2007-08 session. Similarly, 15 students got benefited in 2008-09 session, 5 students in 2009-10 and 2 students in 2010-11 availed the benefit of the Scheme. For the year 2014-15, the RTMNU has received 35 applications, said Verulkar.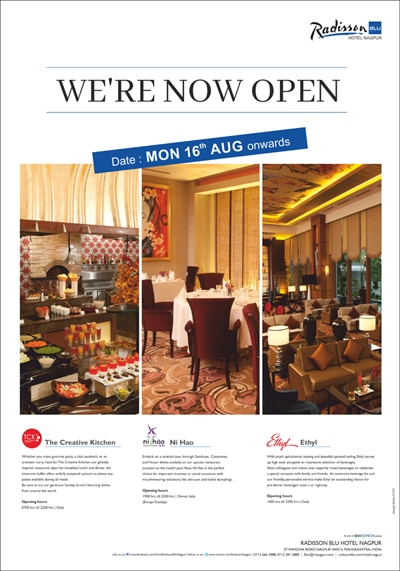 Only 3 percent utilization of fund:
The Senate Member Prakash Gedam had created a storm by questioning only 3 percent utilization of Student Welfare Fund in the past 10 years. During the 10 year period from 2002-03 to 2012-13, a total of Rs 12.57 crore were deposited in different heads of Student Welfare Fund but only Rs 36.97 lakh were utilized (3 percent). The money is meant for Student Welfare Fund, Student Assistance Fund and Student Medical Aid Fund. However, most of the students are unaware of the "Earn and Learn" Scheme run by RTMNU. And thus many students are deprived of benefits, lamented Prakash Gedam.
Information on website:
On the other hand, Verulkar said that all the required information about "Earn and Learn" Scheme is available on RTMNU website. Moreover, a circular has been issued to all colleges in this regard and a meeting with Principals was also held. It is the responsibility of colleges to ensure students get benefit of the Scheme, said Verulkar.
The Scheme:
The scheme was started with just 20 students and now, it has 40 students this year especially those hailing from poor families. Under the scheme, applications are invited from students coming from humble backgrounds whose annual income is not more than Rs 48,000. The applications are scanned and then, students are interviewed by a selection panel on various aspects including their family background. The selected students have to give an undertaking that they will not shy away from any work that will be given to them or else their candidature will stand cancelled.
In return, the students get free accommodation worth Rs 3,000 in a university hostel. They also get lodging charges to the tune of Rs 900. The students share the accommodation while working under the scheme. The students are also offered medical services free of cost.