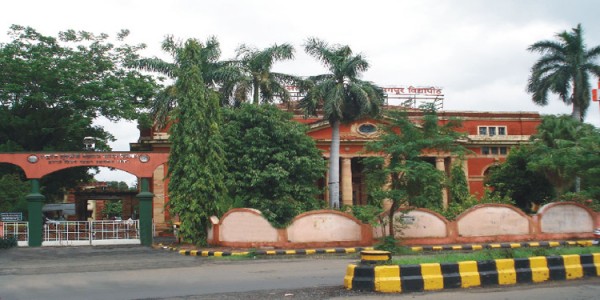 Nagpur News:
Rashtrasant Tukadoji Maharaj Nagpur University (RTMNU) has introduced number of schemes for the welfare of students but the schemes fail to serve the purpose. The number of colleges has increased exponentially but no improvement in seen in the standard of education given in these colleges. Out of the total 822 colleges in city, only few colleges offer quality education while the rest are still unable to give proper education.
According to the sources, colleges under RTMNU still focus on the written knowledge while the practical and project work still stands secondary in the list. The problems of teachers and professors have remained unsolved while in some colleges classes are not conducted regularly. Job oriented and professional are introduced in many colleges but there are no facilities to guide the students. Thus, students are unaware of the practical knowledge required to fight in the real world.
Even after completing B Sc, B Com, or BA, students are unable to relate to the practical world. Students are unaware of the job prospects after their graduation. Most of the students who do M Sc, M Com, MA know only about NET-SET to become a professor in a college. They are unaware of the other job prospects that could lead them to a brighter future. Students from other courses are no different.
Gurdar Kamdi, Senate Member, RTMNU said that schemes started by RTMNU have become just a formality and not the source for development of students. RTMNU need to work harder for the development of students and proper implementation of the schemes.
He said, RTMNU has been organizing training programmes and workshops for teachers and professors for since 1998. A programme to felicitate teachers and professors was also initiated by RTMNU since 2007. NAAC Cells were formed in every college under the rules of NAAC Committee. Also, funds were allotted under the 12 (b) scheme of UGC since 1994. Despite of introducing so many schemes to help in the development of education level in colleges, RTMNU has still not succeeded in his goal.