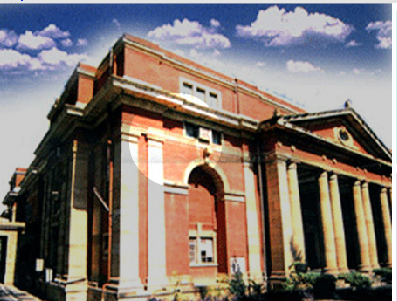 Nagpur News: The budget of Rs 277,49,000 of Rashtrasant Tukadoji Maharaj Nagpur University (RTMNU) for the year 2013-14 will be presented in the senate meeting on Saturday by Senate member Dr Babanrao Taywade. The Budget is estimated to show a loss of Rs 24,69,000 in the previous working year. The graph of this loss is increasing every year, but no efforts have been made on behalf of RTMNU to minimize these ever increasing graph. Adv Abhijeet Wanjari will read out the annual report of RTMNU.
Sources said, RTMNU has proposed to invest Rs 25 lakh for the Training and Placement division for which a proposal has to be made in the Budget. The budget was increased to 58.49% but the details these investments were not mentioned in the budget. The budget proposed for payment of salaries, security, outsourcing and others was increased to Rs 1 crore from Rs 25 lakh. The budget for furniture, digitalization, buying vehicles, etc was hiked to 50%. This indicates double standards of RTMNU by investing on unnecessary materials and showing huge loss in the budget.
It is to be mentioned that no efforts are seen from RTMNU to decrease the ever increasing losses every year. Last year, the loss show was of Rs 19 crore and Dr Babanrao Taywade estimated the loss to be only 1 crore 83 lakh. A proposal was annouced in the last budget for constructing a cell for women, the work for which is yet to see the light of the day. And there is no mention of this cell in the proposed budget of this year. A 12 crore multifacility hall, that was proposed last year, could not be seen anywhere on the list of budget this year. Independent project which costs Rs 12,1,400 and who's investment is Rs 62,800 could not see the day of the light due to inattentive behavior of RTMNU.
Sources said, if the project work starts from the month of April, then it would be possible to achieve the proposals made in the budget. But, the project works actually start between August and September which worsens the situation and RTMNU faces loss.
Senate member D K Agrawal said that RTMNU should take help from other organizations which could invest in their projects and thus, the losses could be reduced. He further suggested that with the help of these organizations management councils, and other councils could be established under the guidance of Vice-Chancellor which can further help to gather organizers for many events of RTMNU. He also said that a separate budget should be proposed for Laxminarayan Institute of Technology as it has independent working.
The budget was not presented in the senate meeting till filing of this report.