Nagpur News: Emphasizing on the unimaginable power of RTI in the hands of the common man and not a monopoly of few, citizens should be more vigilant & alert making our rulers more accountable said Rahul Pande Senior Journalist & City Head, Hitavada, while delivering the keynote address at a seminar on 'New Frontiers of Right to Information' RTMNU's Dr.Babasaheb Ambedkar College of Law, Nagpur.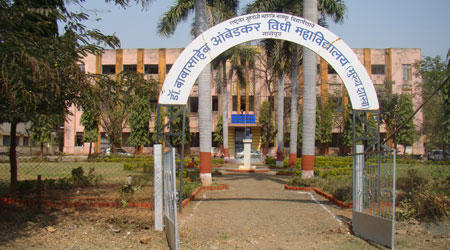 The Seminar was inaugurated by PRO VC RTMNU, Mahesh Yenkie, in the presence of Chief Guest Dr. Babanrao Taywade, Principal, Dhanwate National College and Rahul Pande of The Hitavada.
Sub –themes of the seminar are, historical perspective of Right to Information, Right to Information under R.T.I. Act –Scope& Limitations, Institutional Mechanisms under R.T.I. Act, need for reforms in the R.T.I Act.
"The enactment of the RTI-2005 marks a significant shift of Indian democracy. RTI gives citizens access  to information and responsiveness of Government to community needs"said Shrikant Konawar while speaking on the occasion. He further added, RTI is a tool to attain Justice. It is the fulfillment of Government Commitment.
Seminar had Law students from various colleges from Nagpur taking part. 2 Technical sessions were held and a talks and papers were presented by the panelists. Research papers were also presented by the students.
Senior academician and administrator Dr. Baban Taywade pointed out that RTI has made administrator's and administration more transparent. He opined that RTI be used more judiciously. The seminar would provide an opportunity to take a stock of the utility of the legislation in bringing about transparency in government functioning specifically and good governance.
The speech of key note speaker Rahul Pande was marked with real life applicability use of RTI  in general. "Lawyers and Journalists are the biggest beneficiary of RTI" said Rahul Pande. He had message to the gathering that how one can use RTI  effectively, by asking for information & documents in a proper way, by framing questions on the issue and asking for information accordingly.
Prof. Deepak Taywade and student Shraddha Kapoor, Shruti Paprikar with all the students worked hard for the success of the seminar.