Nagpur: Former Central Information Commissioner Shailesh Gandhi is a worried man today. He points out that the state government's neglect of Right to Information (RTI) regime could severely blunt one of the most effective tools in the hands of common people to demand accountability and transparency.
Excerpts of Gandhi's interview with newspaper 'Mumbai Mirror':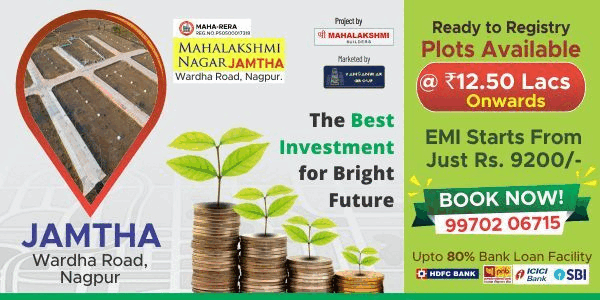 The RTI is an outstanding law. It has been a great legislative success but is becoming an executive failure. A breakdown of the RTI regime will hurt democracy, the Chief Minister must think about it.
We are inching towards a total collapse of the RTI regime. If the pendency increases beyond the existing numbers, then it will be a downward spiral and we won't be able to recover from that.
We should have 11 information commissioners. Ideally, an appeal must be disposed of in less than 60 days, only then can the RTI Act be implemented in the real spirit.
Soon after the Right to Information Act came into effect in October 2005, one of the country's first requests for answers and accountability from people in authority was filed in Maharashtra, whose own version of the transparency law had shaped the national framework.
Today, Maharashtra's RTI system is reeling from the worst levels of pendency in years. Over 40,000 appeals, arising from various government functions and agencies' tendency to deny requested information or share only partial facts, are currently waiting to be heard.
The backlog has worsened because of the delay by the Devendra Fadnavis government in appointing key members to the State Information Commission. The position of the chief information commissioner has been lying vacant since May. Three out of 10 posts of information commissioners are also unoccupied. Not a single activist is currently part of the commission, only former bureaucrats are running the show.
You have written to Chief Minister Devendra Fadnavis urging him to fill up vacant posts in the State Information Commission.
We have not had a chief information commissioner (CIC) since Ratnakar Gaikwad moved out in May. Three more posts of information commissioners are also lying unoccupied. We have a sanctioned strength of 10 information commissioners plus one CIC, but the government has not filled up all the positions. I took up the issue with the chief minister when I met him in July. Over three months later, nothing has changed so I have written to him again. This is a very serious issue and needs to be addressed immediately.
Are the vacancies leading to a backlog of appeals?
Of course they are. Pendency has increased manifold. At the moment, there are over 40,000 pending appeals and complaints that are yet to be heard. These are cases in which details requested under the RTI Act were not provided or partial information was supplied. This is probably the worst pendency record in recent times. In some divisions like Nashik, over 10,000 appeals are pending. In Amravati 7,060 appeals; Pune 7,774; and Aurangabad 5,518. In Mumbai, the figure stands at 2,800. The moment it crosses 3,000, it will take at least a year for a new appeal to be heard. With such a huge delay, there will be no point for citizens to seek information. It will defeat the purpose of their application.
What impact will this have in the long run? Will it affect the larger RTI regime?
If the number of pending appeals rises further, there will be a time when people will just throw their hands up in despair and say nothing can be done. We are pushing the entire RTI regime into a coma. A point will come from where we may not recover. If this goes on, the RTI regime will get buried due to neglect. The RTI Act will be dead.
Since you have been through the process of being appointed the CIC. What do you think is the main reason for the delay?
That is something you must ask the government. I'm told many people have applied. The government must scrutinise the applications and appoint candidates. There should be some activists and members of the civil society among the 10 information commissioners. Currently, the commission has only former bureaucrats. Ideally, the government should make an appointment before an incumbent finishes his or her tenure. The selection process must start early. It looks like the government is not making the appointments because it is not serious about RTI.
Many in authority complain about the misuse of RTI Act by people they call 'professional complainants' and 'blackmailers'.
This is a story they want to spin because no one in power likes the RTI. I just want to ask one thing: are these so-called professional complaints doing anything wrong? They are just asking for information. If there has been wrongdoing, why can't someone ask for information about it?
Show me one instance where our society, state, or country has been damaged by RTI. There is not a single case.
It's ironical that people complain about RTI activists but have no problems with illegalities and wrongdoing. The so-called blackmailers are surviving because so many illegal things are happening. The thing is everyone likes transparency, but they don't want to be transparent.
Has the RTI Act made a difference?
Of course it has. But in the current scheme of things, this crucial tool is losing its sheen. The Act has really brought in transparency.The law has made a big difference and empowered so many people. But the delays continue, citizens will withdraw and only the so-called blackmailers will survive in the RTI framework. It's not fair to expect citizens to wait two years for an appeal. Non-delivery of information is as serious as corruption.
(Courtesy – Mumbai Mirror)