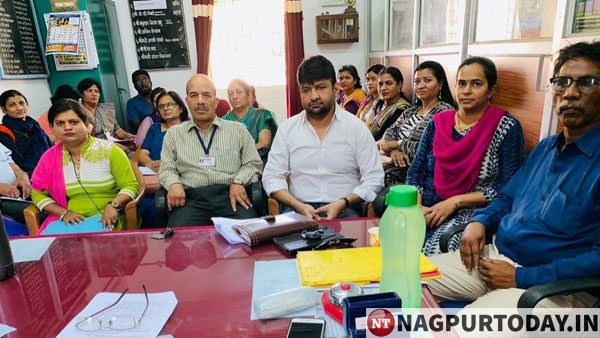 Nagpur: A meeting of Verification Committee for 25% reservation for economically weaker section under Right to Education (RTE) Act was held at Patwardhan High School on Wednesday. The meeting was presided over by Education Officer Umesh Rathod and was attended by RTE Action Committee Chairman Shahid Sharif, Vijay kakode, Education Extension Officer Jyotsana Harde and officers of Verification Committee.
The Verification Committee discussed the process of admissions of those parents to whom SMSes were sent on their registered mobile phone. These parents have to submit original documents along with a certified copy at Patwardhan High School from April 11 to 22.
Parents will have to present personally during verification on April 25 and 26 between 10.30 am and 5 pm. Except on holidays, the Verification Committee will go through the documents and thereafter upload the documents online. The documents the parents have to submit include residence proof, date of birth certificate, caste certificate, income certificate, and SEBC certificate. For residence proof, rent agreement signed by a notary will also be accepted.