Nagpur: The Hospital Based Cancer Registry of Rashtra Sant Tukdoji (RST) Regional Cancer Hospital and Research Centre indicates 15,407 new cases registered in the hospital during the period of last three years (2017-2019). Out of which 9,381 i.e.60.89% were confirmed new cancer cases with 51.26% being male and 48.74% female patients, informed Dr. B K Sharma, Joint Director of RST Cancer Hospital to Nagpur Today.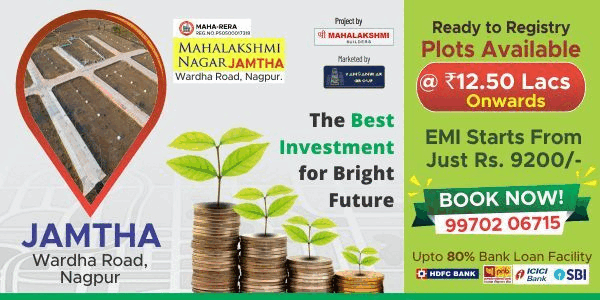 In the view of World Cancer Day, which was observed recently on February 4 across the globe; Dr B K Sharma threw light on the recent observations made by the RST Cancer Hospital and discussed the need to encourage its prevention, detection and treatment.
"Oral, Breast, Cervix, Esophagus and Lungs, are the five most Cancers we diagnose at RST Cancer Hospital. Oral Cancer is the most commonly diagnosed cancer in males. 50.97% of the total male cases attributed to Oral Cancer. Breast Cancer is the top most commonly diagnosed Cancer in females. 27.99% of the total female cases are of Breast Cancer," said Dr Sharma.
Quoting "The Updated Globocan 2020" released by IARC on December 14, 2019, Dr Sharma further said that new estimates on the Global Cancer burden has risen to 19.3 Million cases and 10 Million Cancer deaths in 2020. By 2040, the Global Cancer burden is expected to grow to 27.5 Million new Cancer cases and 16.3 Million Cancer deaths simply due to the growth and aging of the population.
"The future burden will probably be even larger due to increasing prevalence of factors that increase risk such as smoking, alcohol, unhealthy diet, physical inactivity and less childbirth owing to modernization of the society," he added.
India is likely to have over 17.3 lakh new cases of Cancer and over 8.8 lakh deaths due to the disease by 2020 with Cancers of Breast, Lung and Cervix topping the list. Data also revealed that only 12.5 % patients come for treatment in early stages of the disease. Cancer of breast with estimated 1.5 lakh (over 10% of all Cancers) new cases during 2016, is the number one Cancer overall. Cancer of the lunch is the next with estimated 1.14 lakh (83,000 in males and 31,000 in females) new cases during 2016 and 1.4 lakh cases in 2020.
Among women there was a significant increase in the rate of Cancers related to Breast, Uterus, Ovary and Lung. One woman dies of Cervical Cancer every 8 minutes in India. For every two women newly diagnosed with breast cancer, one woman dies of it in India. As many as 2,500 persons die every day due to tobacco- related diseases in the country. Smoking accounts for 1 in 5 deaths among men and 1 in 20 deaths among women, accounting for an estimated 9,30,000 deaths in 2010, Dr Sharma informed.