Nagpur News.
History appears to be in the making with the most uncertain outcome of the Nagpur Lok Sabha poll battle this year. May 16, when the ballots will reveal the fate of major players in this festival of democracy, is likely to throw some surprise to the electorates and the candidates alike. The slight increase in voting percentage this year too has something to do with the changed scenario this election.
In Nagpur district and Vidarbha as whole, the voters' turnout on April 10 also saw an increase in voting percentage, albeit, somewhat different from rest of the country. The 14-odd high percentage in Nagpur has triggered an unprecedented curiosity, heat and has bogged down minds of lakhs of voters with only one topic. The talk of the town has been stuck to only one point and even surpassed the summer heat. Who will win the prestigious Nagpur seat? BJP's Nitin Gadkari or Vilas Muttemwar of Congress or a dark horse will emerge from BSP or AAP?
Gadkari's performace is RSS prestige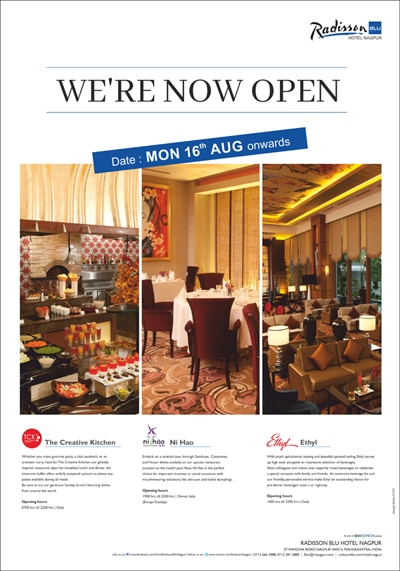 BJP fielded its top leader Nitin Gadkari from Nagpur – the RSS Headquarters – among all 10 seats in the region. Now, the contest has become a prestige point for RSS, and it has left no stone unturned to ensure Gadkari's victory. RSS face is at stake. If Gadkari wins, political clout of RSS will peak at its own height or the power will remain at organization level only, according to political pundits. Nagpur seat has drawn the attention of the country mainly because of Gadkari's jump in the Lok Sabha poll fray for the first time in his political career. Gadkari's defeat will remain a hot topic of discussion for a much longer time than his win, say the experts.
PM in the making?
According to poll anaysts, RSS has been working on a totally different and ambitious plan (hidden agenda), a plan to make Nitin Gadkari the next Prime Minister if everything falls in line. Both BJP and RSS see Narendra Modi the prospective PM to trade smooth in the market that is abuzz with Modi mantra. Any other pick would have to sweat it hard for the show off in such a short time. RSS had on the first hand made its mind that Narendra Modi is eligible for the top post being a prospective source for election fund. The top guns of RSS probably know that even if BJP stands the chance to form government there will some hurdles in the path of Modi.
RSS readies 11th hour plan
In the event of BJP and its allies fall short of the magic figure of 272 by 25-50 seats, the contingency plan of RSS will come into force. Accordingly, Modi would be ousted from Prime Minister's race and launch Gadkari as the prime ministerial candidate in the name of new face and thus garner more support from other opponents of Modi. And in the contrary situation (Good for Modi and bad for RSS), RSS will not hesitate to push Gadkari as a man next to Modi. But every move depends on Gadkari's win in the first stage. Credit for BJP's victory in Nagpur will certainly go to RSS, some Ministers in Maharashtra Government and close non-BJP aides, claim the pundits.
Controversy free Muttemwar
Traditional Congress voters and party's loyal like Satish Chaturvedi would fetch the credit for Vilas Muttemwar's victory in this elections in Vidarbha. Muttemwar remained untouched by any major controversy in his last 7 terms as Member of Parliament. It is not a joke, certainly. Muttemwar always respected and gave importance to party workers rather the kith and kin. The loyal and traditional Dalit and minority voters never disappointed him and stood behind Congress candidate like a rock. On one hand, Muttemwar is confident of his victory while on the other, Gadkari lies uneasy.