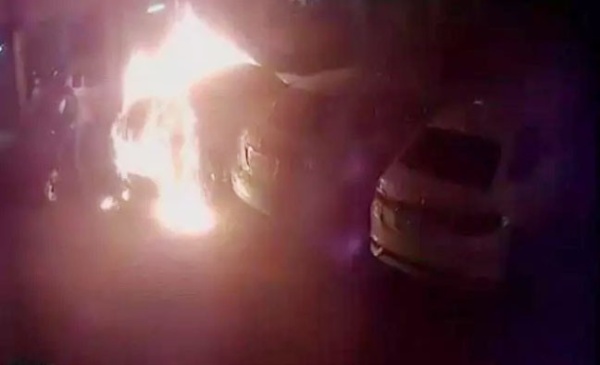 Pune: 50 lakh rupees, gone up in flames, in seconds.
For the owner of this Audi SUV, this video will perhaps be the most painful to watch, ever.
At a basement parking in Pune's Dhayari, two men on a scooter cautiously approach the rear end of an Audi Q5 SUV; one of them picks up something from the ground, and tosses it at the car. A loud flash later, the entire car is engulfed in flames, and the two men make their exit on their scooter.
The two cars parked next to the Audi – a Maruti Suzuki SX4 and a Honda City – also went up in flames.
The entire incident was caught on a CCTV installed in the basement parking of the society.
It is not yet clear who the two men are or why did they set the car on fire, but a police case has been registered and an investigation is underway.