RPF men seize liquor worth Rs 18,000, arrest three women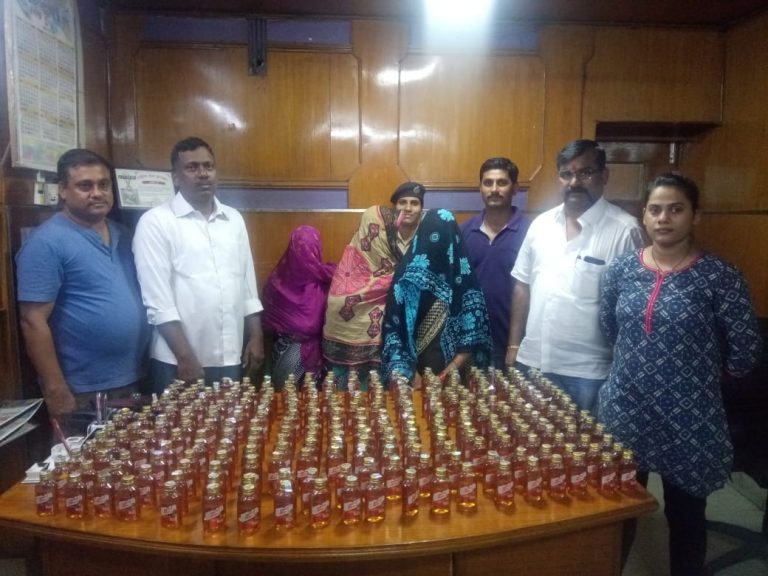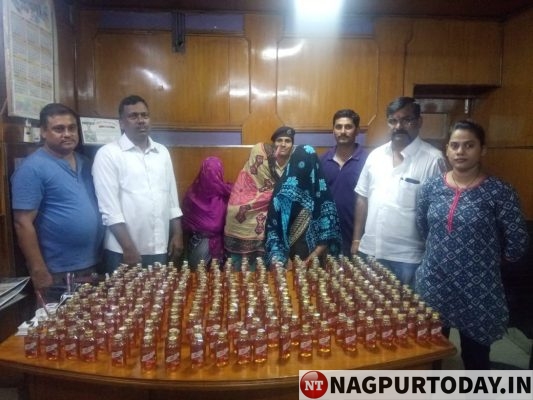 Nagpur: The staff of Railway Protection Force (RPF) on Friday seized liquor worth Rs 18,850 and arrested three women in this connection.
According to information, the anti-hawker squad of Nagpur Division of RPF got a tip off that liquor was being illegally transported in train number 12792 Danapur- Secunderabad Express. When the train arrived at platform No 2 of Nagpur station, RPF team led by Harivansh Singh, checked S-11 coach of the train, where they found three women carrying four bags suspiciously. The women detained and on interrogation, when they did not give satisfactory reply, they were brought to RPF Post Nagpur. During further questioning, the women disclosed their name as Sunita Kishor Jat (36), Alka Naresh Jat (45) and Sima Jitendra Jat (46), all residents of Hamapur, Jabalpur. They further told the police that they were carrying 290 bottles of liquor worth Rs 18,850 in the bags. After completing the necessary formalities, the RPF team handed over the liquor bottles to State Excise Department, Nagpur., which seized the liquor bottles and registered a case under sections 65 (a) (e) of BP Act against the three women.