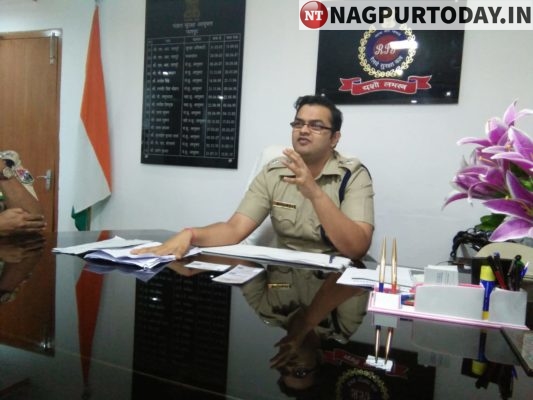 Nagpur: Railway Protection Force (RPF) of South Eastern Central Railway (SECR) on Sunday conducted surprise checks in two trains and busted an illegal-ticket racket flourishing on fake IDs. The accused had used around 115 forged IDs to purchase tickets of 12290 Duronto Express and 12114 Nagpur-Pune Garib Rath. They later handed over the forged IDs to the passengers for impersonation with an aim to secure verification during festival season. Besides, confiscating 115 doctored IDs, the team of SECR also issued fine to all the passengers using fake IDs and has booked around 10 touts in this connection, informed SECR Divisional Security Commissioner (DSC), Ashutosh Pandey on Monday.
Pandey was addressing press conference at SCER Divisional Railway Manager office, he further asserted that, "During the scanning of PNR numbers the matter came to fore that the IDs which were used to obtain tickets were doctored. Following which two teams of SECR conducted surprise check at Duranto and Garib Rath. The team found 44 passengers traveling with Garib Rath and 61 persons from Duranto that had used forged IDs to secure tickets. Rs 1,17,100 fine was also recovered from them."
Eagle's eye on festive season
After series of stern action on e-ticket, PRS, booking rackets, the touts had came up with new modus operandi to capitalize the festive season. The touts had booked the tickets of Duranto Express and Nagpur-Pune Garib Rath around four months using forged IDs. The accused later provided the same fake IDs like Aadhar Card, Pan Card and Licence to passangers with their pictures on it, while the rest of the details remained different. However, following secret tip the matter has came to fore.
Passengers Beware
Though 10 city based touts have been booked in this connection, however, impersonating someone is crime and even passengers will face stern consequences. Hence gullible passengers shall not fall prey to such tricks of the touts and dialed told free no. 182 to file complaints, appealed DSC.
– Shubham Nagdeve