Nagpur News.
Even as the VVIP darshan at the ancient Shri Jagdamba Mahalaxmi Devi Temple in Koradi has been stayed, a tug of war has been going on between the temple trust and Koradi gram panchayat over ensuring VVIP darshan for the members of the latter. Moreover, the members of gram panchayat have been pushing to make way for their kin to have special darshan. The gram panchayat members, said to be the supporters of Kamptee MLA Chandrashekhar Bawankule, are reportedly pushing for special facility, in the light of the fact that the trust members and their relatives too continue to enjoy the privilege of VVIP entry to the temple, despite the facility no longer exists.
The Koradi temple trust Maa Jagdamba Mandir Sansthan has been cruising through troubled waters managing the sea of devotees thronging at the temple in the wake of ongoing Navaratri festival. Every year astounding number of devotees queue up at the temple to seek darshan at sanctum sanctorum while many of them take the privilege of entering through VVIP gate cutting their wait short. As the devotees kept stranding for hours outside, the privileged few enjoyed moving smooth to the place of worship.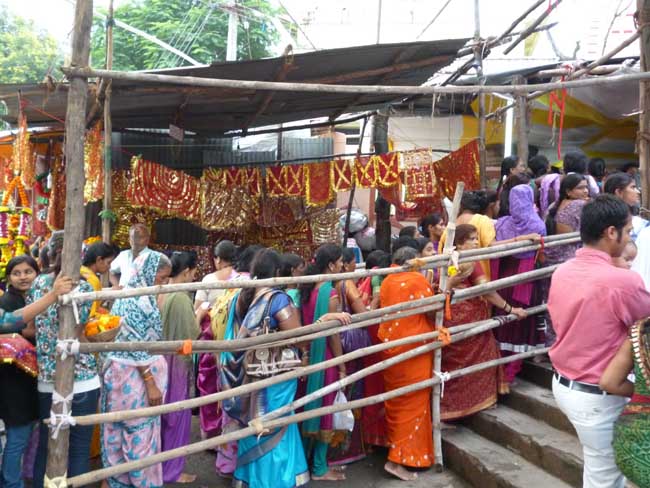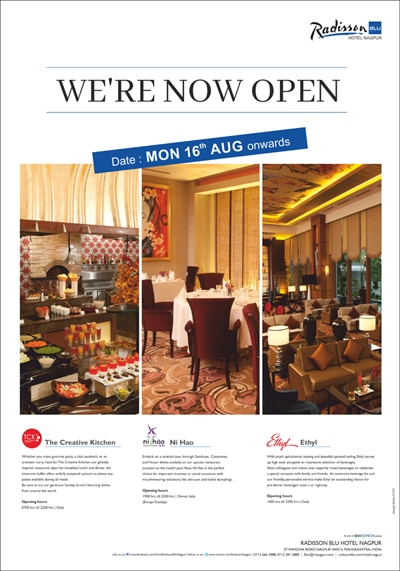 However, the trust members abolished the facility in view of long queues and hours of waiting for the gullible devotees. Despite common entry, the Koradi gram panchayat members and their relatives are being let in through special gates so as to facilitate them with darshan without being in queue. Even the hefty police arrangement at the entry gates stands lame at the whims of the panchayat members. This too has not gone down well with the trustees; however they have turned blind eye towards the situation owing to the political backing the panchayat members enjoy and also because of the fact that they too are at the forefront of breaking rules. Not only have the relatives of panchayat members, but trustees too sought undue advantage of letting in their relatives despite framing 'No VIP entry' rule.
Open tiff and verbal exchanges has become the common feature these days at Koradi temple, as the members of either sides often indulges into ugly conversation. These routine scenes create a great deal of distort to the devotees who keep waiting for hours in queue for their turn to come. Even if they make it to the sanctum sanctorum, they are hurriedly pushed aside in the name of filtering the crowd, whereas the 'privileged' ones are allegedly allowed to take their own time.
… Rajeev Kushwaha