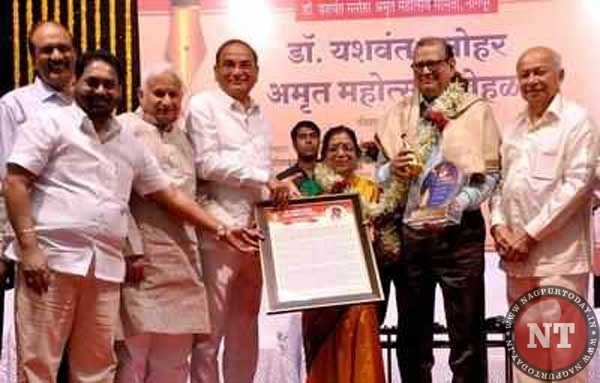 Nagpur: While a lot of senior Congress leaders have asked their former colleague and ex-President Pranab Mukherjee not to attend the June 7 Rashtriya Swayamsevak Sangh (RSS) event in Nagpur, Maharashtra, other Congress leaders see nothing wrong in the former Union minister accepting the invite of the Hindu outfit labelled by the grand old party as "communal and divisive".
On Sunday, former Union minister and senior Congress leader Sushil Kumar Shinde extended support to Mukherjee, who was with the Congress for almost five decades before he became the President in 2012. Former Union home minister Shinde said that Mukherjee was "not wrong" in accepting the RSS invitation to speak at its event as he was "a secular person and a good thinker".
"Pranab Mukherjee is a secular person. He will always put forth a secular view which he will do there (at the RSS event) as well. He is a very good thinker, and his going there and speaking on that platform is very important," Shinde said. Shinde added that "we would be more than pleased" if the former President's thoughts bring some improvement in the Bharatiya Janata Party's (BJP's) ideologue RSS.
Mukherjee has been invited to be the chief guest at the valedictory function of the Sangh Shiksha Varg — a training camp for RSS volunteers — at its headquarters in Nagpur. Shinde was speaking to reporters on the sidelines of an event in Nagpur.
Earlier, former Union finance minister and senior Congress leader P Chidambaram said that he wants Mukhejee to tell the RSS what is wrong with its ideology. "Now that he (Mukherjee) has accepted the (RSS) invitation, there is no point in debating about it. Sir, please go there (RSS headquarters) and tell them what is wrong with their ideology," Chidambaram said. However, Congress leaders like Jairam Ramesh and CK Jaffer Sharief in their individual letters to Mukherjee asked him to "skip" the RSS event as it will be a "negation of his entire political life".
Breaking his silence over the row, the 82-year-old former President told Bengali daily Anandabazar Patrika, "Whatever I have to say, I will say in Nagpur. I have received several letters, requests and phone calls, but I haven't responded to anyone yet."