Nagpur: The Income Tax raid conducted on few of the medium sized coaching classes in Nagpur on Wednesday has raised many eyebrows. Most of those in the business were wary of this raid and termed it as 'one-sided' and 'partial' act. A section of coaching classes became the target of IT raid which uncovered a nexus between these classes and junior colleges. However, the IT sleuths consciously spared big names like IIT Home, Resonance, Bansal, Motion and few others who too reportedly establish an understanding with junior colleges which allow their students to bunk classes to attend full time coaching classes.
The action has led many to wonder upon the peculiar nature of the raid in which selected coaching classes were pin-pointed for action, whereas the big fish were simply ignored.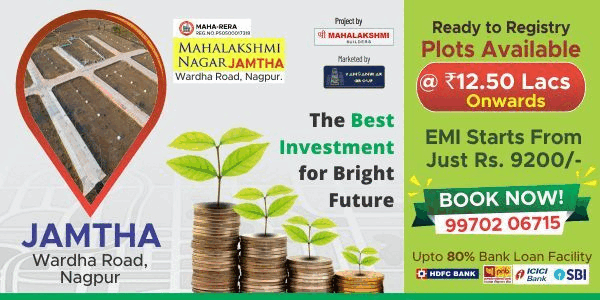 A coaching class owner on condition of anonymity told Nagpur Today, "The prime reason behind inaction against such big brands is precisely the fact that these are run by big guns in corporate sector, and individuals from big business families in Nagpur have got its franchise by paying crores of rupees. As the law of nature says – big fishes eat up the small fish, same is being observed here."
However, the action was said to be taken because of the reverse nature of the above process. In this case, the small time coaching classes (which were mainly hit by Wednesday's raid) were reportedly eating up the pie of profit of these corporate coaching classes. Sources said the flourishing strength of these lesser known coaching classes, owing to their low fee structure, has become the cause of concern for these corporate major who were out to kill the rivals by hook or crook.
The IT officials' crack down on hand picked classes while leaving most of these majors untouched are clear indication to the fact that there has been deliberate attempt to achieve the purpose.
Another coaching class owner who became the target of Wednesday's raid said, "We normally charge the fee that stands almost half of what is being charged by these coaching classes for a 2 year IIT-JEE entrance programmes. Going by that yardstick, Income Tax officers should have shifted their prime focus towards these big guns, which did not ideally happen when they zoomed out to make their kill."
Income tax collection and any anomaly related to this should be the prerogative of IT officers and any diversion to this function certainly adds to suspicion, added a source. "Had it been for the cause of tax evasion, the officers should have first raided these so called corporate coaching classes, but they went after us," blasted another coaching class proprietor who claimed that he always maintain low fee structure in his institute.
Insiders revealed that the big coaching classes like IIT Home, Resonance, Bansal, Motion and few others are making huge money by filling up the students through their effective marketing strategies. Coaching classes like IIT Home though have seat limitations but their fee structure is far ahead of many of the top rung coaching centers in the city.
"If the matter of tax evasion is to be exposed, then the department should first check out what's exactly happening on their front," demands another coaching center owner who went on to claim that this action is certainly a part of the game plan build up by these big coaching centers in collusion with IT sleuths.
"The reason behind the raid is certain – these big coaching classes are using government machinery to ward off their competitors and establish their brand monopoly," revealed a source.
Nagpur Today View
Coaching classes, big or small, are mushrooming day in and day out across every nook and corner of the city. However, claiming that the classes which were raided are pretty crystal clear in their tax functioning will not be justified, but the IT officials action too is questionable. Given the selection of coaching classes picked up for raiding, it certainly airs suspicion over their action.
A big question is still left – Why the institutes with big names and probably bigger nexus with schools have been spared? Are they really clean? Going by their quantum of business, was it a conscious decision not to raid them? A common thought would simply apply in this direction only and it is completely justified to raise suspicion over the efficacy of IT sleuths' action.
It's high time the action should be repaired and delivered uniformly across all the institutes, so that the probe yields some substantial truth and expose the deep and dark nexus behind.