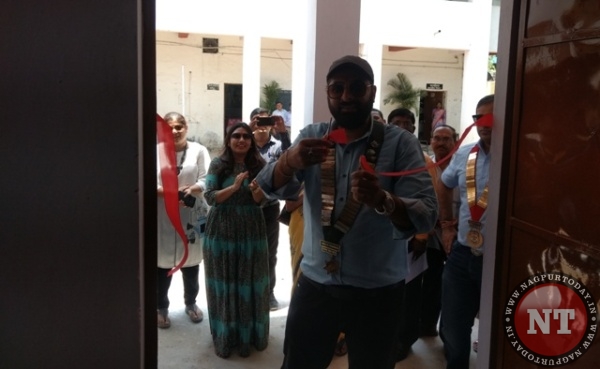 Nagpur: Round Table India inaugurated two new classrooms in Jeevan Shikshan Vidyalaya Untkhana, Nagpur on Saturday. The new classrooms were inaugurated in the presence of members of Round Table India, Round Table India national secretary Piyush Daga, Area 3 chairman Tr. Devendra Gandhi vice chairman Tr. Aditya Jhunjhunwala, Round Table 83 chairman Tr. Sahil Jain, school authorities and Uday education society president Dr M.S Kadu.
All the members of Round Table India were felicitated by the school authorities.
Uday education society president Dr M.S Kadu welcomed all the members and congratulated Round Table India for their work and taking initiative to help build the future of the students by providing basic facilities and good quality education to these underprivileged students.
"Our organization has been providing facilities to the school but now with the help of Round Table India we build a new building and each year new section is build up and this has helped the school to gain more admission and provide education to underprivileged students free of cost" kadu added.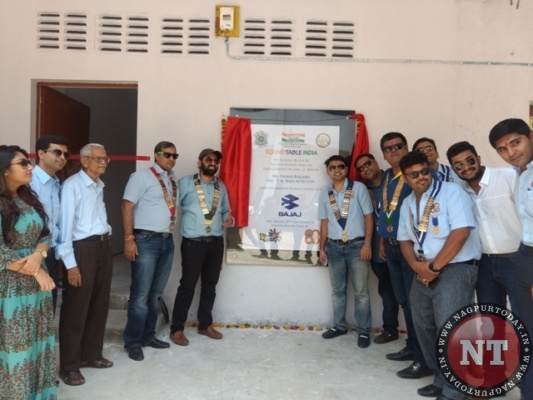 Round Table national secretary Piyush Daga informed that " we have build many classrooms in 6 different school in different locations near Nagpur and 4 schools in Nagpur, our aim is to provide free education to students and help in building their bright future. We have build 400 classrooms in India and are aiming to build 30 more by the end of June".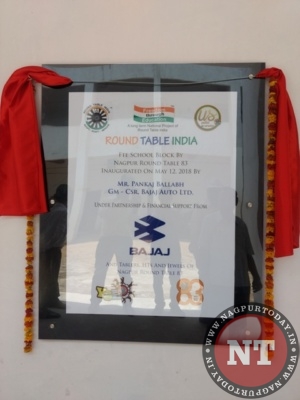 Our step will help to build a bright future for the students and they will get good quality education as one can get freedom through education only. Daga further added that their next step will be to rebuild the toilet in the school as it is a matter of hygiene and basic rights.
Student of the Jeevan Shikshan Vidyalaya said that "we are happy that our school got two new classrooms and this will benifit us as more students will come to learn, now we don't have to worry about the summer heat as the infrastructure has been changed from tin shades to new classrooms".
These little steps take by such organization will surely help in building new India.