RTI constructed 2172 schools since 1997 impacting more than 59 lakh children across country.
ITC Ltd. Under its Primary education initiative so far has impacted 4.6 lakh children.
After starting its Pilot Project at Sonesanghvi, Pune, ITC & RTI come together to construct 3 more schools in Munger district of Bihar, Saharanpur district of UP and Khambi village, near Ahmednagar.
Pune/Nagpur: Instrumental in building school infrastructure for under privileged children since the past 19 years, Round Table India (RTI), a non-political and non-sectarian organization is now tying up with ITC Ltd. With this tie-up both the organisations will work towards the upliftment of the education system for underprivileged section. Under this initiative, RTI National President Manpreet Singh Raja & ITC Social Investments, Program Manager Binoy Menon have signed a Memorandum Of Understanding (MOU) today. An announcement to this effect was made today during a Press Conference held in the city.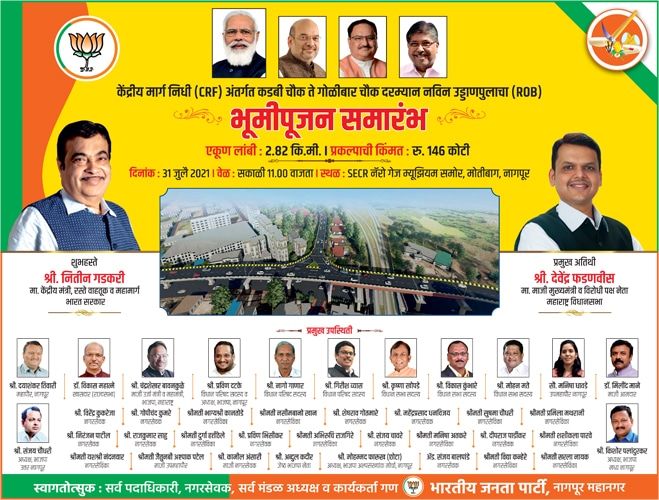 RTI Area XV Chairman Abhishek More, Poona United Round Table (PURT) 144 Table Chairman Shivam Arren, PURT 144 Projects Convenor Akshay Badjate and RTI-ITC Project Convenor Yogesh Agarwal were also present on this occasion.
Speaking on this occasion, Manpreet Singh Raja said, "RTI was formed with an intention to promote service, fellowship and goodwill in national and international affairs. With an approximate investment of Rs.179.19 Crore, our organisation through the flagship program, 'Freedom Through Education' has constructed over 5377 classrooms in about 2172 schools in various parts of the country."
"Going a mile ahead, recently RTI and ITC Ltd. is constructing a school comprising of 8 classrooms at Sonesanghvi village near Ranjangaon as our pilot project. We will join hands and work together to support the projects under the banner of ITC's Mission Sunhera Kal," Shivam Arren added.
Briefing the Media about the initiatives of ITC, Binoy Menon mentioned, "Being one of India's foremost multi-business enterprise we run many social programs which are driven by the needs and concerns of rural communities. The Education Programme introduced by ITC aims at providing access to education with focus on learning outcomes and retention to the weaker sections of society. Under the initiatives of 'Mission Sunhera Kal', we have already started talks with RTI for 3 more projects with one in Munger district in Bihar, second in Saharanpur district of UP and third one in Khambi village near Ahmednagar. Immediately after signing the MOU will start work on these projects as well."
Speaking on the occasion, Yogesh Agarwal added, "RTI also known for its zero overheads style of functioning, utilizes every single penny received for the project entirely for the designated project itself and not for any administrative cost incurred for the same. The administrative cost is borne by the members of the Table involved in the execution of the project. Partnership with various State Governments & Corporates has helped RTI in its endeavour to reach out to more children across the country."
RTI so far has received support from various state Governments like Karnataka, Andhra Pradesh, Tamil Nadu and Gujarat for the 'Freedom Through Education' program. The underlying mantra is that "Schools For Underprivileged Need Not Look Underprivileged."