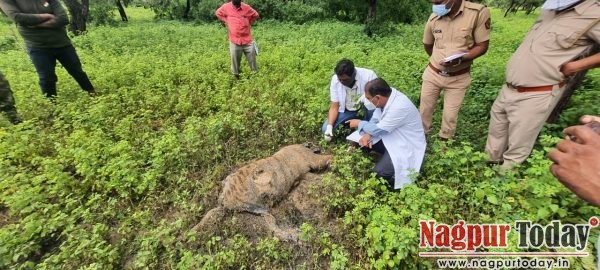 Nagpur: A one-year-old tiger cub was found dead on Tuesday evening in Aamghat forest under Butibori Forest Range.
According to information provided by a press release issued by the Forest Department, a shepherd from the village first noticed the decomposed body of the cub in the evening and informed the Round Officer of the Forest Department about the incident.
The team of Forest Department reached the spot while Assistant Conservator of Forest N G Chandewar did the panchnama. As per the SOP of National Tiger Conservation Authority (NTCA), two teams have formed to inspect the spot the next day and another one to inspect nearby areas. Camera trap images also revealed that one tiger, tigress and two cubs were moving in that area.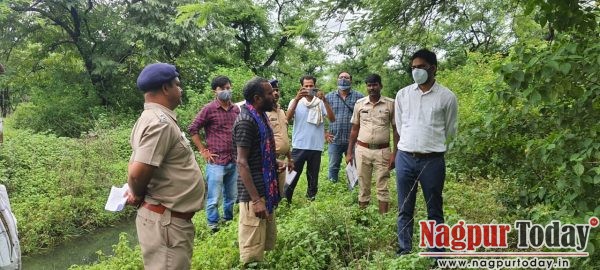 As per the preliminary investigation, the cub died in a scuffle with another wild animal 8 to 10 days ago. Dr Bharat Singh Hada, Dy Conservator of Forest, Ajinkya Bhatkar, Member from NTCA, Avinash Londhe, Abhijeet Waykos, Chandewar and L V Thokal, RFO, Butibori, were present. Dr Bilal Sayyad, Dr Khanand Dr Smarath performed post mortem and sent samples to forensic lab.