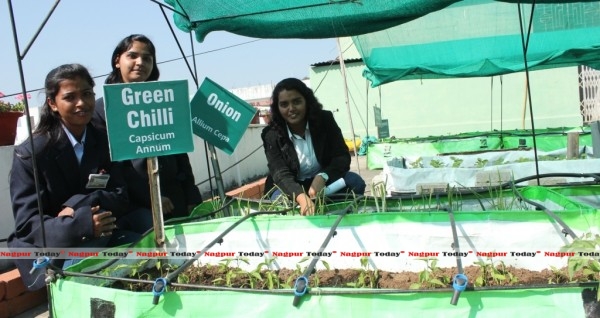 Nagpur News :  Students of Shivaji science college, Biotechnology department, have come with a unique initiative of rooftop farming.  The students are making use of their college terrace for organic farming research. Renowned  Indian Geneticist Dr. M.S. Swaminathan known as 'Father of the green revolution in India' has appreciated this initiative . Dr. Swaminathan  will visit the Shivaji science college in February 7 to boost these student initiatives.
Total geographical area of India is 329 dc hectare and out of this, the area under cultivativation is 141 dc hectare. In future, new projects , roads and industries will increase very rapidly, so area under cultivation in India will be reduced to 120 dc hectare. Agriculture land is decreasing due to the development of cities and towns. Here rooftop organic farming can  provide this additional agricultural area for vegetable crops.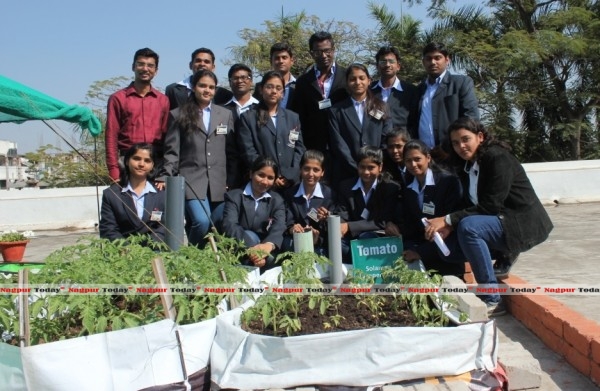 Keeping this in mind and to find a solution to this problem the students of  the biotech stream of this college have come up with this experiment. In the first stage they are using 100/50 feet space of the terrace. Wherein they have stated producing crops such as green peas, fenugreek, tomato, brinjal using a unique soil less growing medium. For soil they are using coconut peat.
While speaking to Nagpur Today the student team informed that the  coconut peat wet-weight is just a fraction of the wet-weight of soil .It contains bio-fertilizers. We are using sturdy light weight containers and using drip system which allows the irrigation of the entire rooftop with a surprisingly small quantity of water.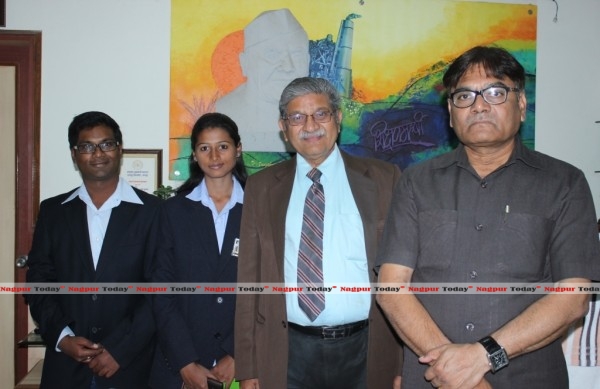 Principal of Shivaji Science, Dr.D.K.Bhurgate who is also the guiding force behind this project said this is the first time that any college in Vidarbha has taken such initiative.
Technical advisor for the project  Dr.R.B. Thakare who is a former advisor of farming system research world Bank project applauded the participation of the students in the project work.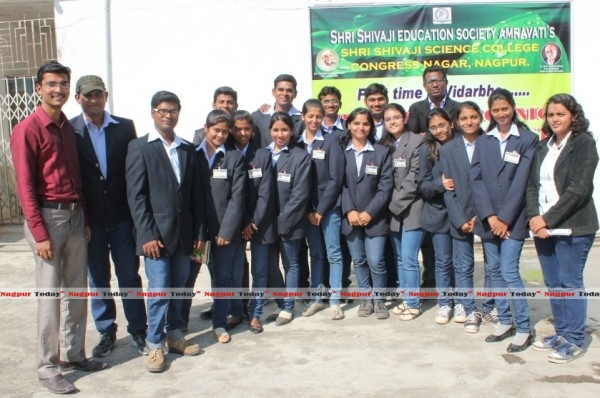 Students shrirang Madalwar and Aboli Chimurkar are leading a team of 16 students in the project. Yamini Tikkas ,3rd year student said this project will help us a lot in career wise. We are not seeking for jobs, but in future we hope to provide jobs for ourself and others.
Members of Roof top organic farming Project-Piyush Shambarkar, Priwel Somkuwar, Onkar Shemberkar, Rohan Puranik, Mohit Mandavgane, Soham Thombre, Ankita Hatkar, Aarti Patne, Tejashree