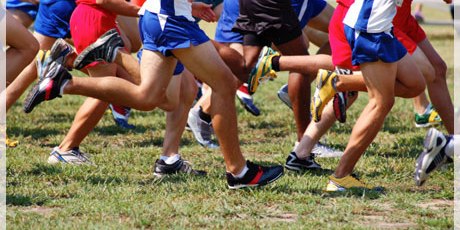 Nagpur News:
The ace runner Rohini Raut, in a record-breaking feat, won the Inter-Collegiate Cross Country race for the consecutive sixth time in the girls section. Rohini is a student of Dhanwate National College. In the boys section, Devendra Chiklonde of NMD College, Gondia, emerged victorious in the 12.5-kilometer race for the first time. The Cross Country Race was organized by the Rashtrasant Tukdoji Maharaj Nagpur University (RTMNU) on Sunday (September 1).
The winning of Team Trophy by NMD College, Gondia, in boys section and Nabira College, Katol in girls section for the first time became the attraction of the race. The Shivchhatrapati Award winner Lakhiram Malviya and International racer Vijaya Sonavane-Dadmal flagged of the races at the University Ground in the morning of Sunday. The race began with first boys and then girls race for 5 kilometers. A total of 115 runners in the boys section could touch the finishing line out of 164 contestants. Similarly, only half of 151 girls succeeded in completing the finish line.
For the 23-year old ace racer Rohini Raut, it was not a challenge at all. She timed 18 minutes and 19.42 seconds (18:19:42) in the 5-kilometer race. The timing turned out to be the fastest in the history of the race. The MA First Year student of the Dhanwate National  College won the race for the first time in 2008. Madhuri Thakre of VMV College, who was participating in the race for the second time, secured the third spot, the first medal in the Inter-Collegiate Cross Country.
On the other hand, the Team Trophy went to Nabira College, Katol in Khoko by beating DNC thus depriving the college of winning the trophy for the fourth consecutive times.
The prizes were distributed by District Sports Officer Vijay Santane. The function was graced by Dr Vijay Datarkar, Dr Vivek Avsare, Dr Surendra Tiwari, Lalit Jivani, Sports Director and others. The Technical Manager of the contest Sharad Suryavanshi proposed a vote of thanks while Dr Madhvi Mardikar compered the programme.
RESULTS:
(Boys 12.5-kilometer): Devendra Chicklonde, NMD Gondia (43:20:14), Dinesh Daudsare, NMD Gondia (44:51:26) and Manish Borate, HBT College (46:25:22).
TEAM TROPHY: NMD Gondia: 204 points, DNC: 303 points and Nabira College Katol: 378 points.
Girls (5-km race): Rohini Raut, DNC (18:19:42), Sneha Borkar, M K Umathe and Mokhare College (19:47:11) and Madhuri Thakre, VMV College (20:22:00).
TEAM TROPHY: Nabira College, Katol: 57 points, Rani Laxmibai College, Savargaon: 128 points and DNC 129 points.