Nagpur: A case of robbery was reported near C.M. house yesterday. The thieves allegedly broke the lock of a docter's house and took away stuff of nearly 70,000 rupees including jwellery and cash in the cupboard. This incident near the C.M. house in Dharampeth raised the questions on security.
According to sources, This robbery was held in Dr. Chandrakant Beedkar's bunglow, 3rd one from C.M. bunglow in Traffic park, Zenda chowk, Dharampeth. The thieves entered the house via kitchen and looted the stuff kept in two cupboards.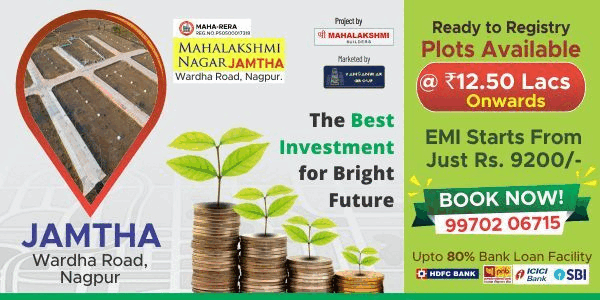 Meanwhile, Dr. Beedkar is said to be in pune with family. The incident was revealed when the maid-servant came to do household chores in the morning. She informed the incident to Dr. Beedkar's brother. Later he informed the police. Sub-inspector Chavan came at the place with his team. A case of robbery was filed on the basis of complaint by Dr. Beedkar's brother.