Nagpur News: Making a statement of equality, women are becoming active in robbing and stealing too. On Sunday, Lakadganj police arrested one of the women thief duo involved in snatching mangalsutra from a devotee who had come to participate in the inauguration procession of Swaminarayan Mandir.
According to police, the complainant Anjana Geetarani A Apparao (50), a resident of Raipur, had come to participate in the shobhayatra taken out to mark the inauguration of Swaminarayan temple on Sunday. Anjana who was tired after walking a long distance, went to sit in a vehicle. However, before she could sit in the vehicle, two unidentified women came from behind and snatched her mangalsutra worth Rs 60,000 and fled away. Anjana who was shell shocked with the incidence immediately recovered from the shock and informed the police.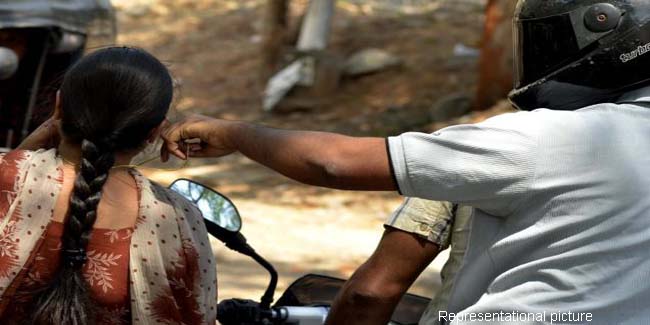 Lakadganj police immediately started the investigations and arrested one of the women thieves in this connection while the other woman succeeded to escape.
The arrested accused has been identified as Sujata Amit Patre (35), a resident of Balaghat, Madhya Pradesh while the other woman has been identified as Sunita Ramsingh Patre (35), a resident of Balaghat.
Police have registered a case against the thieves under Sections 392 and 34 of the IPC. Search for the absconding woman is on.