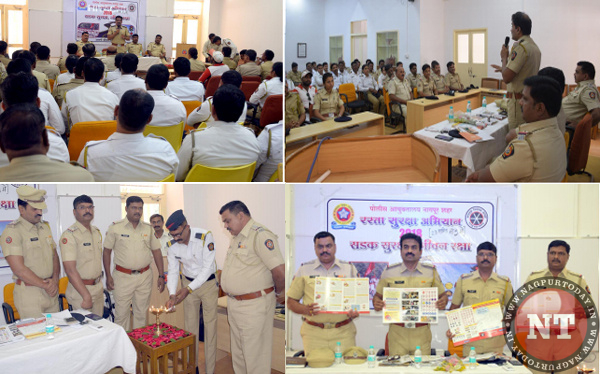 Nagpur: The City Traffic Police will observe 'Road Safety Fortnight 2018' from April 23 to May 5. The Road Safety Week is generally observed in January but this year the Union Ministry of Road Transport and Highways will observe the 29th Road Safety Week from April 23-30 this year, against its usual practice of holding it in January.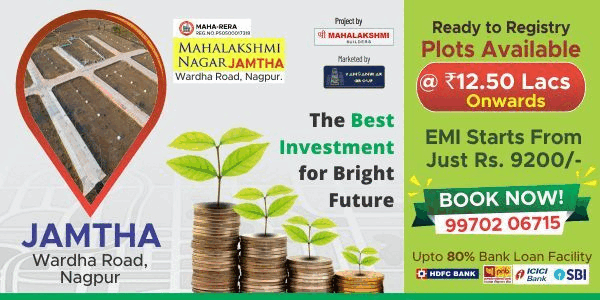 The theme for the Road Safety Week this year is 'Sadak Suraksha – Jeevan Raksha'.
The inauguration programme of the Road Safety Week-2018, organised by Nagpur Police Commissionerate, was held at N-COPS Centre, Chhaoni. DCP (Traffic) S Chaitanya inaugurated the programme.
At the outset, the chief guest ACP Ashok Bagul was welcomed by Road Safety Force Police Inspector Ashok Pardhi with bouquet. Present on the occasion were Traffic Police Inspector Bhandarkar, Fulpagare, officials and personnel of Traffic Branch No. 1 to 5. Gajanan Bhatkar of Hero MotoCorp and retired teacher Khade were also present.
Rising traffic on roads and resultant accidents were one of the leading causes of death, disability and hospitalization among people.The accident prevention relies on 4Es — Education, Enforcement, Engineering and Emergency care. Studies conducted by the Union Ministry show that 78% of road accidents occur due to the fault of the drivers.
During the Road Safety Fortnight, awareness drives and workshops will be organised. A checking drive will be organised to check violation of seat belt and helmet rules. The department officials will visit schools and make children aware of traffic rules during the school assembly. A campaign will be dedicated to regulating auto-rickshaws, e-rickshaws, buses, trucks and other commercial vehicles. During the week, flashboards will also be set up in the city to display traffic rules.