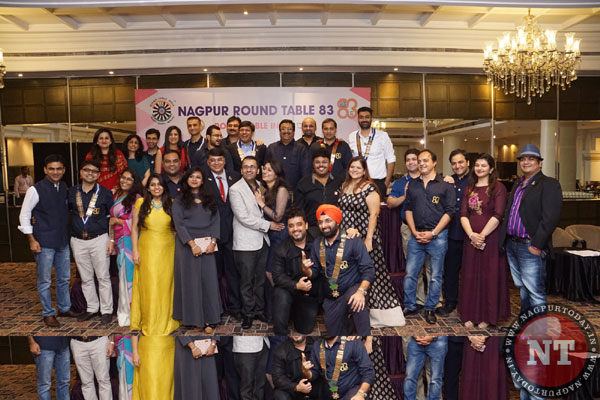 Nagpur: Nagpur Round Table 83 had a change of guard at their 32nd AGM held on 20th July 2018 at Hotel Tuli Imperial, Nagpur. Ritesh Saraf took over the mantle as the Chairman for the year 2018-19 from Sahil Jain who was the Chairman for the year 2017-18.
The other members in the head board include Rahul Agarwala as Vice Chairman, Kapil Hirani as Secretary, Ajay Chandwani as Treasurer and Sahil Jain as the Immediate Past Chairman. The National Vice President Piyush Daga and Area Chairman Devendra Gandhi from Raipur were the dignitaries present for the AGM.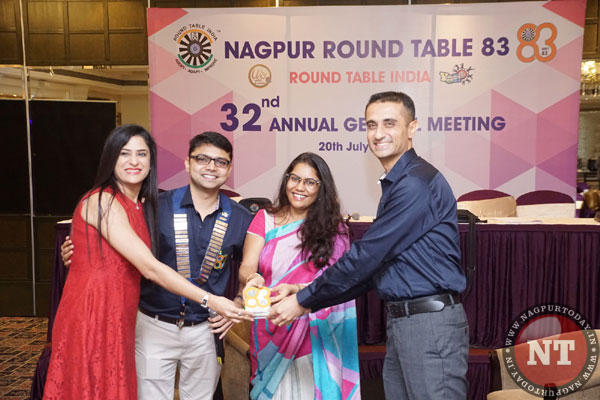 Pratik Munot, the outgoing secretary presented the annual report of the work done in the past year which included a School project of 2 classrooms and toilet block worth 25 lakhs, 3 community service projects, 2 National awards, 7 Area awards, Fund raiser of Sharman Joshi Play and many more.
Outgoing Chariman Sahil Jain presented the awards for the year 2017-18. The following people were given the awards, Rahul Agarwala – Most Dedicated Tabler, Piyush Daga – International Achievement Award, Sharad Agarwal – Outstanding Publicity, Madhuri & Kapil Hirani – Best Tabling Couple, Neha Thapar, Shweta Tapadiya and Manisha Verma – Outstanding Fellowship and lastly Ajay Chandwani – Most promising Tabler of the year.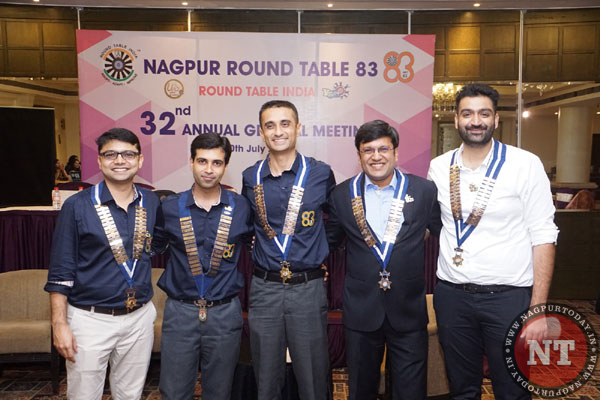 Round Table is an organization of young men aimed at promoting community service and goodwill in national and international affairs. Round table is present in in 67 countries worldwide with over 65,000 members. Round Table India has more than 320 Tables (chapters) located in 95 plus cities and towns.
Round Table India is a Zero Overhead Organization and therefore every rupee raised by the organization goes purely into charitable projects and this year as well Nagpur Round Table 83 will continue its work towards such projects.
New Secretary Kapil Hirani proposed the Vote of thanks. Other Round table members of the city, as well as the ladies of the Table also were present to attend the AGM of Nagpur Round Table 83