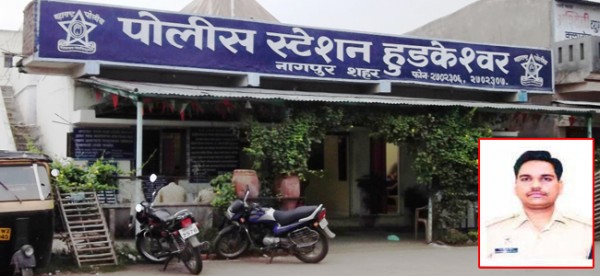 Nagpur News.
Acting tough over the alarming rise in the crime activities in his zone, DCP C.K. Meena has sent DB Squad of Hudkeshwar police packing to separate police stations. The rising cases of house breaking offences, thefts, chain snatching and robbery has led Meena to intitiate the extreme step. Sources dubbed the action as punitive measure against the ill functioning DB squad but Meena termed it as the routine exercise. He however admitted the tremendous rise in house breaking offences in Hudkeshwar area was the prime reason behind his action.
Talking to Nagpur Today, DCP Meena said, "It is not the transfer actually. We have just change the squad as we were basically finding it difficult to control the house breaking offences. We have been monitoring the situation in Hudkeshwar for 3-4 months and we were unable to put the things under control. Hence I came up with this change. But there is nothing unique about that. It's quite normal. We keep on doing this after every few months, just to make the things smooth."
Sources informed that the current DB squad was sitting duck at the rising crimes in Zone 4, especially in Hudkeshwar area while the trend kept on rising. Frustrated over the inaction on the cops' end, Meena moved 6 policemen of Hudkeshwar DB squad to other police stations. Earlier, Meena had removed the DB squads at Ajni, Dhantoli and Imambada police stations.
Sources informed that few of the DB squad cops were acting in connivance with the criminals and got regular kickbacks in return. Sources directed this anomaly as the prime reason behind the latest move.
Meanwhile, the quick action by DCP Meena has sent jitters across the department. Those moved away from Hudkeshwar DB squad include Ajay Panchbhai, Nitin Akote, Manoj Yadav, all sent to Dhantoli police station, while Ranjeet Selkar and constable Sham were attached to Nandanvan police station. Kishore Shegaonkar has been moved to Sakkardara police station.