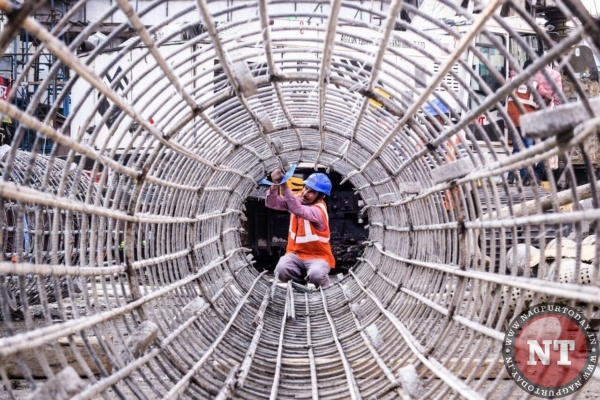 Nagpur: While the concept of Joy Ride is being implemented successfully by Maha Metro Nagpur Project, on the other hand, a photography competition was organized for common people to showcase their talent and to convey some additional information about this project. Maha Metro Nagpur received a large number of entries for this contest, which was organized in this month.
The results of this monthly photography competition were recently announced. Rishabh Paliwal won the first prize, whereas, Krishnakant Sharma, Ricardo Stephens, Parikshit Harsole, Ninad Bokade and Karthik Mudliar won the consolation prizes. Rishabh captured a still of a worker engrossed in his work while others captured the architectural design of the station, view of a Double Decker Bridge in the moonlight and a full view of Majhi Metro. This contest is second in the series; the first being organized in the last month.
The work of Nagpur Metro and Majhi Metro has become the talk of the town. It organizes a photography competition every month. Nagpur has given a huge response to this contest organized in the month of May. Maha Metro has appealed to budding photographers of the city to participate in the forthcoming contests. Photos related to the Metro project are expected in it. The prize distribution ceremony will be organized soon.