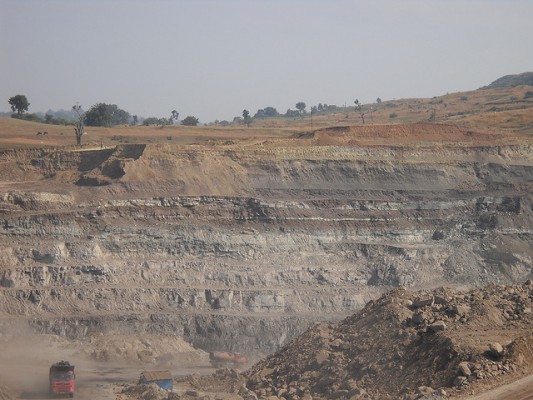 Nagpur News: In an attack against WCL (Western Coalfields Limited) and MOIL (Manganese Ore India Limited) operations in the region, former Shiv Sena Parliamentarian Prakash Jadhav states that excavations below the ground water level at coal mines and manganese mines in Nagpur district are causing a rise in temperature, which is having an adverse impact on the crops as well as on public health in the region.
The impurities found with the extracted coal are dumped into nearby water bodies indiscriminately. Moreover, most of the ground water extracted while excavating for coal is used up by the industry, and the rest is wasted just as indiscriminately as the waste from the ore, alleges Jadhav.
This is condemnable wastage of water that is required for public use. The rivers located near MOIL mines in Panchgaon are being polluted more and more every day. Thanks to the functioning of both these major companies, gallons of water in the region are rendered waste every day. The Shiv Sena has threatened to come out in protest if District authorities don't take action soon.
Political play suspected
Former Shiv Sena Parliamentarian Prakash Jadhav has been with the party since the very beginning, and lives in the vicinity of these mines. He has never taken up this issue against MOIL and WCL so strongly before this, despite having represented Ramtek in the Lok Sabha. Nor did he ever take up the issue with WCL itself, during his tenure as WCL's trustee in the past. If one is to believe WCL sources, Jadhav had taken full advantage of his position as trustee during his tenure, and is now using this issue to give his flailing political career a boost. Shiv Sainiks in the district are watching closely to see how long Jadhav manages to keep this issue alive.