Rich tribute paid to Dr Babasaheb Ambedkar at SECR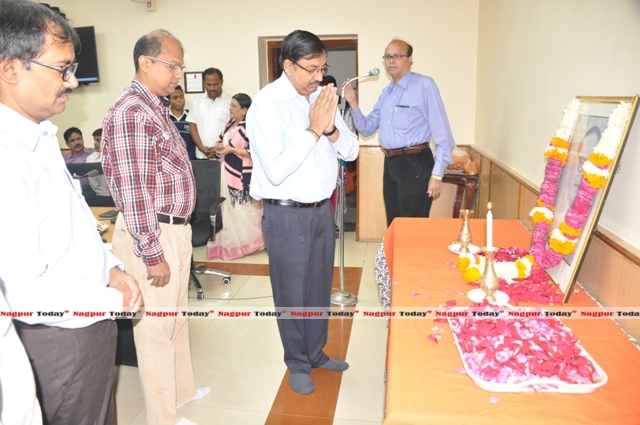 Nagpur: Akhil Bhartiya Anusuchit Jati Rail Karmachari Sagathan of SECR Nagpur division observed 60th death anniversary of Dr Babasaheb Ambedkar by commemorating and paying rich tribute.
A picture of Babasaheb Ambedkarwas garlanded at the hands of DRM Alok Kansal.
In his tributary address, Kansal urged all railway officials and employees present on the occasion to follow the ideals of Dr Babasaheb Ambedkar in every aspect of life.
Those who also paid tribute included office-bearers of various unions, officials of the division. All of them took a pledge to abide by the ideals of Dr Babasaheb Ambedkar.