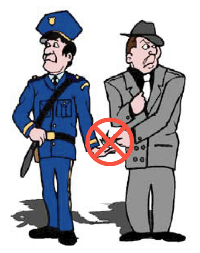 Nagpur News:
A Revenue Inspector and a patwari of Parseoni tehsil office were arrested by anti-corruption bureau for allegedly demanding and accepting bribe of Rs. 5000 for certifying mutation document of property papers of complainant Suresh Kekatpure's wife, Lata. Revenue Inspector, Krishnarao Kamble, a resident of Mangalwari ward and Patwari, Sanjay Bhosale, a resident of Parseoni were caught red-handed in a trap set at Tehsil office at Parseoni.
According to Ketkare's complaint, his wife had bought a land at Parseoni. She had approached Kamble for the registration of land. However, Kamble initially delayed the registration process and later demanded bribe of Rs. 5000 for the registration purpose and certifying the document.
Kekatpure reported the matter to ACB office and the trap was set at the tehsil office. As told by ACB officials, Kekatpure had gone to Kamble's office to give him the bribe amount.
Kamble had asked Bhosale to take the cash but ACB officials caught Kamble who then revealed Kamble's role in the bribe.