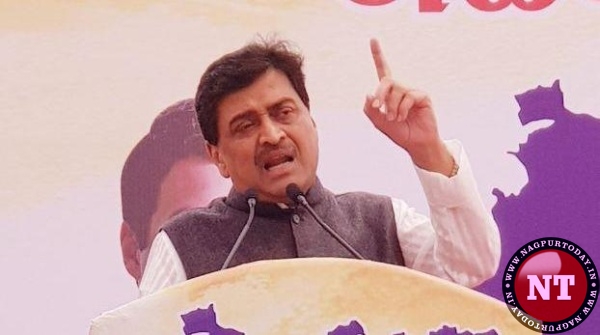 NAGPUR: State President of Congress party Ashok Chavan claimed that the law and order situation in the hometown of Chief Minister Devendra Phadnavis had become bad to worse. He alleged that the State government had no control over the city's security.
Chavan said that the situation was similar in the entire State, which witnessed 63 murders in the last 100 days. Innocent people lost their lives in the lynching cases in Malegaon and Dhule.
Crime was at record high in Nagpur and Mumbai. It seemed both the cities were being run by criminals. The State government had no control over police, Chavan claimed.
While talking to reporters in the Vidhan Sabha premises after attending a meeting of Congress MLAs, Chavan blamed the State government for the poor conditions of farmers. Though he avoided commenting on the CIDCO land scam exposed by his own party leaders. He said that senior party leaders had already spoke on the issue in a press conference and that his comment would not appropriate on it.