Nagpur: Even as the last ditch effort to save their eateries lined up on the Futala Lake view site failed Nagpur Improvement Trust is out to demolish these food shops on Thursday. NIT officials along with demolition squad will be reaching at Futala lake shortly.
The demolition process would be carried out in full police protection. There are around 20 eating joints along the lake road which have been operating for over eight years. The demolition was being planned for the last two years after the SellAds which allotted the shops to these owners was found to be illegally doing so.
Meanwhile, many restaurant owners have started vacating the shops as truck loads of furniture and other inventories were being transported from the spot. The latest reports say that recently only two restaurants were in operation – Dominos and Panino. Earlier on Monday the restaurant owners met NIT chairman and collector Ashwin Mudgal who reportedly refused to allow more time to vacate the eateries.
Sources said the lease of these restaurants ended way back in August 2016. After this Sell Ads too advocated for the demolition of these eateries.
Now that the redevelopment project has been planned so restaurants would have to be removed. City MP and union minister Nitin Gadkari has planned a tunnel in place of the existing road. A viewers gallery with seating capacity of 4,000 will come up over the tunnel with space for restaurants and parking. Gadkari sanctioned Rs 112 crore for the project.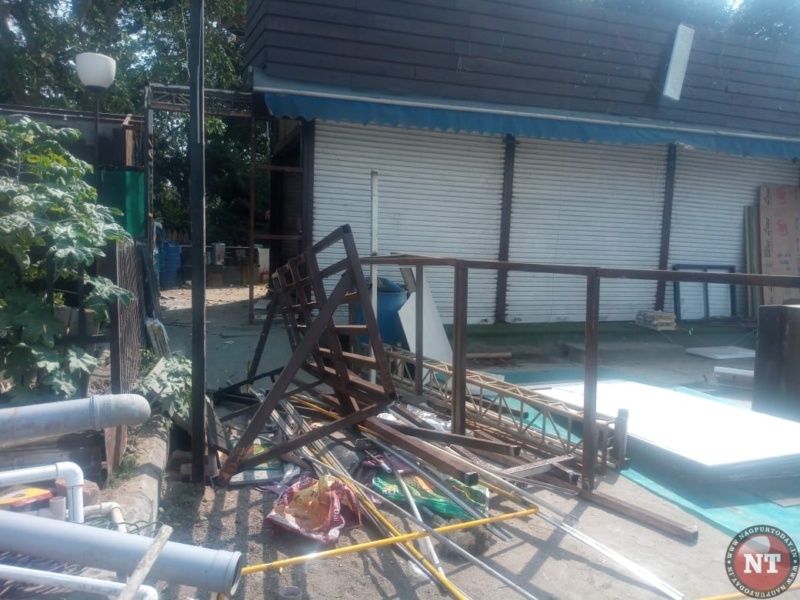 NIT had previously appointed Sell Ads for operating 20 restaurants and maintaining the lake and its surroundings on February 17, 2010, for five years till February 16, 2015. Then the NIT gave extension upto August 16, 2016, in a controversial manner. Since then, there is no permission to the restaurants but they continued to run at the place.
MahaMetro has planned to begin execution of the proposed project. "Drawings will be finalized soon. Tendering process for execution is also likely to begin soon. We will start execution of the project as soon as restaurants are removed," an official said.