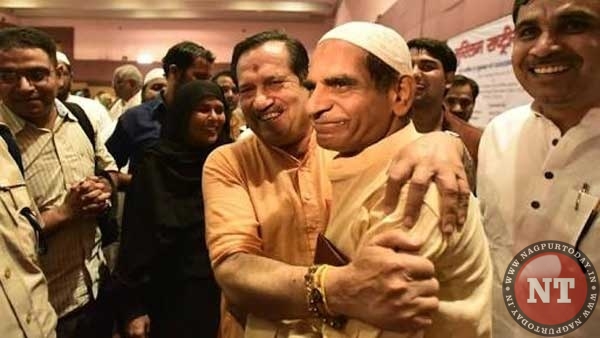 The Rashtriya Swayamsevak Sangh recently reportedly rejected the proposal of the Maharashtra unit of the Rashtriya Muslim Manch – an organisation affiliated with it – to host an Iftar party on its headquarters' premises in Nagpur. As per reports, this decision had generated discontent among the members of the Muslim Manch. However, Manch national president Mohammad Afzal laid the controversy to rest after he told the Indian Express that the request was considered flawed given that Islam does not ask for anyone to organise a party for Muslims.
While speaking to the daily, Afzal said that Iftar is usually hosted by the individual who throws the party and hence the request by the Maharashtra unit leader at Nagpur to throw the party at RSS party was "fundamentally flawed" and that he had been informed about the same. As per the IE report, the controversy pertains to the events of last week.
According to the report, last week, Mohammad Faruq Sheikh, the convener of Maharashtra Manch, had requested the RSS Nagpur Mahanagar Sanghchalak Rajesh Loya to host an Iftar party at the premises of the Smruti Mandir of the organisation. The request was rejected by the RSS as they stated that no parties were hosted there.
The Indian Express reported that Sheikh said that his idea behind asking the RSS to host the Iftar party was to send a message of brotherhood, in the wake of criticism regarding alleged growing intolerance in India. He also recounted that last year the Manch had organised an Iftar party of Mominpura's Jama Masjit, which was attended by some RSS and BJP leaders.
Meanwhile, a senior RSS functionary is said to have stated that such an event cannot take place at Smruti Mandir, pointing out that the third year training camp was also being held at the Mandir premises, the Indian Express reported.
The report also quoted Afzal as saying that no other Iftar party was required to be hosted as the group's Maharashtra party had been organised in Mumbai, as per the norm. He added that the Manch was an "independent" organisation which worked in close association with the RSS, however, there was no imposition of will from either side.
On the other hand, sources told the Indian Express that the RSS was mulling the option of hosting an 'Id Milan' programme on its premises, in a bid to smoothen tensions among the Manch members.