#Valve Installation and Leakage Repair work on Subhan Nagar, Pardi & Bhandewadi Feeder Main on same day
Nagpur: Nagpur Municipal Corporation & Orange City Water have planned to take up repair and maintenance works on Subhan Nagar, Pardi & Bhandewadi Feeder Main on February 26.
The maintenance and repair works will be carried out on Subhan Nagar Feeder 450 mm Dia. & Pardi, Bhandewadi Feeder 700 mm Dia. will start at 10 am on Feb 26 and will continue till Feb 27 at 10 am.
These works include:
1. Installation of 700 mm Dia Valve for 21 NIT Layout charging.
2. Heavy leakage on kanhan feeder at Dipty Signal Square.
The areas to remain affected are:
Subhan Nagar ESR: Subhan Nagar, Netaji Nagar, Gujrati Colony, Part Of Bharat Nagar, Shikshak Colony, Gauri Nagar, Sai Nagar, Chandra Nagar Water Supply in non-network areas through 'Non -Network tankers is also not possible during the shutdown period on Feb 26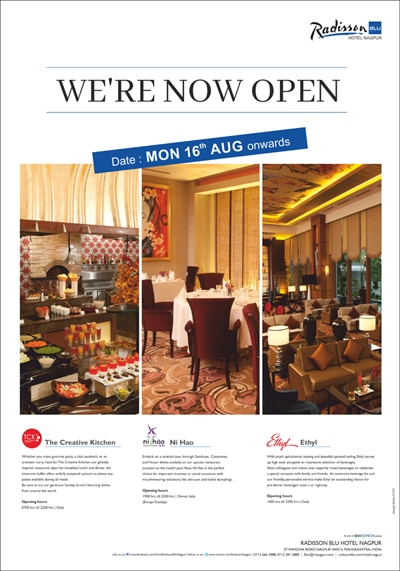 Pardi 1 ESR: Bhandewadi, Khatikpura, Koshtipura, Gondpura, Hanuman Nagar, Vinoba Bhave Nagar, Mahajanpura, Dawalewadi, Uddiya Mohalla, Sarai Mohalla, Gajanan Mandir Parisar, Buddhapura, Thawkarwadi, Dinbandhu Nagar.
Pardi 2 ESR: Bhavani Nagar, Ram Mandir Parisar, Ashok Nagar, Gangabagh, Punapur Wasti, Bharatwada Wasti, Pardi, Renuka Nagar, Bholeshwar Society.
Bhandewadi ESR: Chandmari Nagar, Dhartimaa Society, Pawan Sakti Nagar, Antuji Nagar , Sarju Town , Khandwani Town , Sarode Nagar, Shawaran Nagar , Shail Nagar , Devi Nagar And Shivankar Society.
As water supply from Subhan Nagar, Pardi & Bhandewadi ESR will remain completely affected on Feb 26, NMC-OCW has requested citizens to co-operate.
Wanjari Nagar ESR- II to be cleaned on Feb 25
NMC-OCW has planned to clean Wanjari Nagar II ESR on Thursday 25th Feb 2016. The cleaning work will start at 9:00am and will continue till 6:00pm. Due to this work water supply to Somwari Quarter and Raghuji Nagar will remain affected.
For more information on water citizens can contact Toll Free Helpline 1800-266-9899.