Remove Congress for making fun of poverty: Gadkari

Thousands attend public meeting organized at Mankapur, Gorewada and Surendragad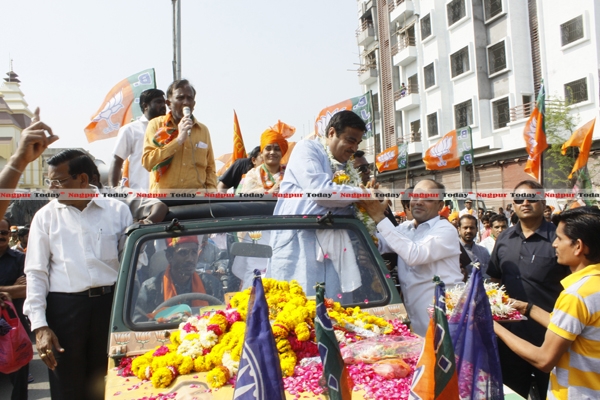 Nagpur Today: It has been observed that till date, Congress government has a policy of approaching the poor and the needy only during the elections, but after the elections are over, they do not even glance at them. Those who have been raising slogans saying 'Remove Poverty' are those very people who have made fun of poverty. Therefore the people in the lower strata of the society are angry and are ready to pull down the Manmohan Singh led UPA government, claimed Nitin Gadkari. The BJP candidate Nitin Gadkari requested the citizens of Nagpur to decide to remove the Congress government. He was addressing the people at a public meeting organized at West Nagpur.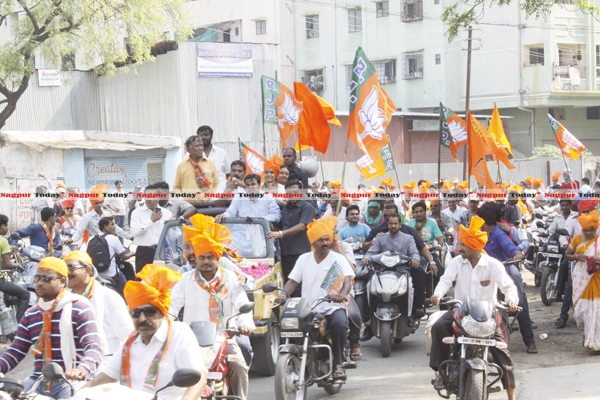 Public meetings were organized at three places i.e. Mankapur, Gorewada and Surendragad. MLA Sudhakar Deshmukh, Senior Leader of BJP Banwarilal Purohit, Former Mayor Mayawati Iwnate, Former Deputy Mayor Sandeep Jadhav and other office-bearers were present with Nitin Gadkari in these public meetings.
Nitin Gadkari further added that Nagpur has a prestigious history. He claimed that he has been striving to make this centre point of the country, into a fully developed place.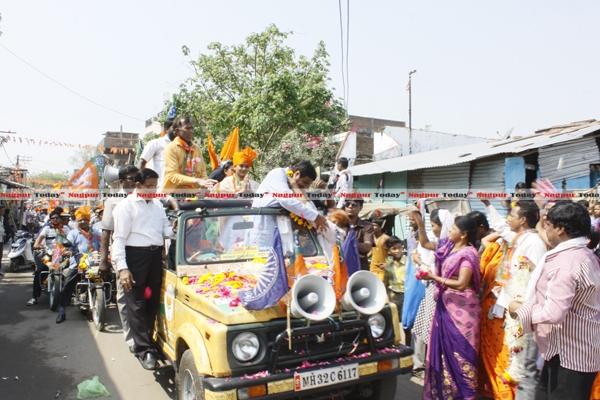 He claimed that he has been strenuously striving to get Gorewada Zoo equipped with the best facilities. The flyovers built in the city have reduced the traffic congestion and has ensured smooth movement of vehicular traffic, Cement roads have facilitated the citizens to a great extent. This and many other development activities were observed during the reign of BJP government in the city.
The citizens of the city know all these facts, so the citizens will certainly vote for us claimed Nitin Gadkari while expressing his confidence and trust in the people.