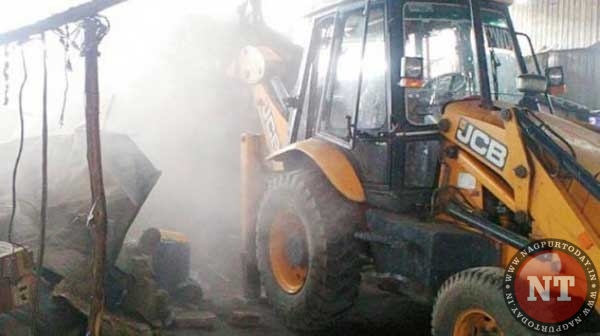 NAGPUR: The Nagpur Municipal Corporation (NMC) has launched a special drive to clear all religious encroachment from the city after strict directives from the Nagpur bench of Mumbai High Court in this regard. However, the ruling Bharatiya Janata Party (BJP) is anticipating adverse effects of the drive in the coming elections.
The BJP is a ruling party in the NMC, which is facing public ire due to the ongoing removal of illegal religious structures.
Keeping this in view, five BJP MLAs, Sudhakar Deshmukh, Sudhakar Kohle, Krishna Khopde, Dr Milind Mane and Vikas Kumbhare, met District Magistrate Ashwin Mudgal and demanded that public sentiments must be respected while conducting the drive. The MLAs proposed that the drive must be carried out in such a way that encroachment is removed and public sentiments are not hurt.
During the meeting, the MLAs informed the DM that they received complaints that the drive was being carried out in a haste despite people were offering their support. They also suggested that people should be allowed to perform rituals before the removal of idols at such places.