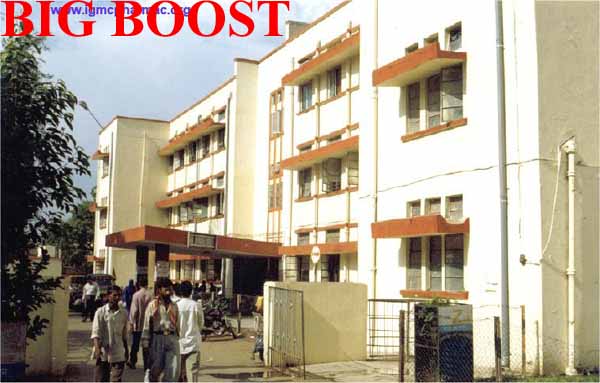 Nagpur News: After a long wait, finally the Maharashtra Chief Minister Prithviraj Chavan has announced 125 crores for the development of IGMC. Rejecting the Public private partnership model (PPP) suggestion of Deputy CM Ajit Pawar the State Government will on its own fund will initiate the development work in IGMC.
In the last years winter assembly Deputy CM had announced the development of IGMC through Public private partnership (PPP) model. NIT was told to prepare the proposal. A blueprint of same was prepared and was sent to the Government .But the issue was still pending even leading to cancellation of 40 seats of IGMC by the MCI.
Now with announcement of the funds and development work the fear of loosing the 40 seats will not be there.
On Thursday in the meeting presided by the Maharashtra CM , State Medical Education Minister Vijay Kumar Gavit and State minister D.P. Sawant the grant of funding 125 crores was decided .
With the State Government funding the development project and Maharashtra Chief Minister's intervention it is hoped that the development work will be done in fast pace. And the pending work of new OPD ,Operation Theatre and auditorium will complete on time .