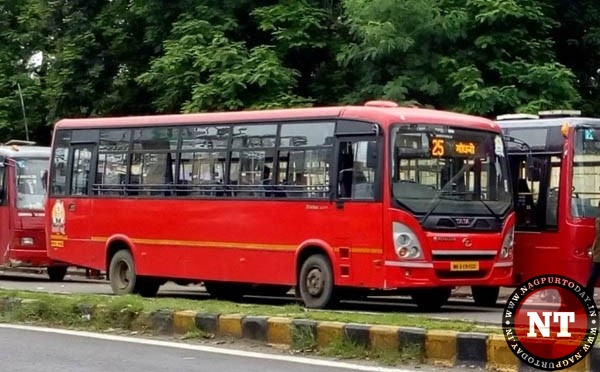 NAGPUR: The government at the Centre as well as in the State and leaders of the ruling party have failed to bail out Nagpur Municipal Corporation (NMC) from its financial crisis. The NMC administration and its office-bearers are now frustrated over the fact that the Corporation is being disowned and is forced to surive on its own. Development works in Nagpur have come to a standstill and contractors are agitating to recover their pending dues.
When the red bus operators went on strike from Thursday, the NMC paid Rs 1.5 crore each to the bus operators on Friday and assured to pay remaning dues in installments after three days. The buses started running after this deal. It is said that hectic efforts were made to end the strike to escape the wrath of Union Minister Nitin Gadkari, who has called a meeting of the NMC on coming Sunday.
When it came to negotiate a deal with the bus contractors, the NMC suddenly remembered Bunty Kukade, the chairman of NMC's transport committee who has been constantly neglected by the administration. The NMC had initially not taken the strike seriously but from Friday morning it started pressurizing Kukade to end the strike at his level. Looking at the circumstances, Kukade talked to the agitating contractors and succeeded in cracking a deal. When the contractors raised the issue to pending dues of around Rs 13 crore, the NMC administration avoided making any assurances by sayinComing g that the due will be paid.
As per sources, the NMC administration knew that once the buses started plying on roads, it will be difficult for the contractors to go on strike again in the near future. The bus operators had called the strike after numerous warnings to the administration. Moreover, the strike ended in 26 hours without achieving the results.
Secondly, the NMC administration didn't want to face the wrath of Nitin Gadkari, who is known to scold the officers if his directives were not followed. Therefore, the NMC made all efforts to end the strike of the bus operators.
What will happen in Tuesday?
The NMC paid Rs 1.5 crore each to three red bus operators on Friday. This amount was used to clear salaries and dues of petrol pump owners.
The NMC has promised to pay remaining dues in installments after three days, starting last Friday. Therefore, there are chances that coming Tuesday may again witness strike-like situation if NMC failed to pay the revenues generated from ticket sales to the three contractors equally.