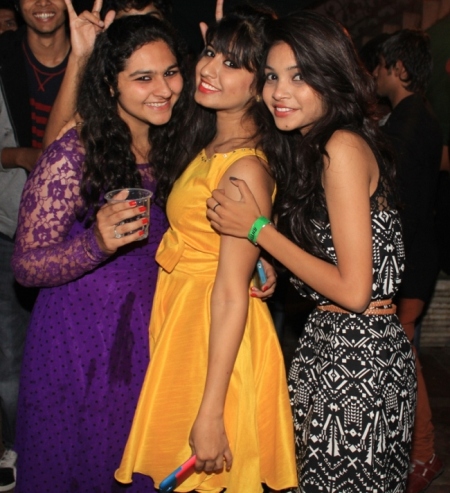 Now this is one of the sectors where Nagpurians have proved themselves to be less than no one! No need to think much, Nagpur sure parties like anything! This is what was witnessed at the celebration and welcome of the New Year's Eve organized by young city Nagpuri IsHpecial group of three- Prateik, Samiksha and Samuel.
Naming it the interesting way, 'Race the clock' sure was a crowd puller. The party started, proceeded and even ended with nothing other than incredible fun! Although many regular faces were seen enjoying that added to the predominantly prescient fun in there, the fresh arrivals were worth watching, who broke out from their shells of discretion and had a gala time at this unique pool party.
Most parties face varied hurdles, but the same here were overseen due to the red black theme of the party that was the catch. The pool as well gave red black reflections, that complemented with the lights and the reverberating Hollywood music played by DJ Sitanshu, DJ Tanishq and DJ Samuel.