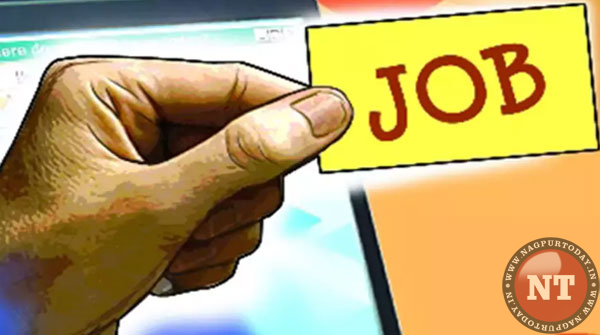 Nagpur: A meeting of 'The Nagpur Municipal Employees Coop Bank, to be held on Sunday (Sept 9) is likely to generate heat as a former Director Virsingh Jadhav has alleged recruitment scam by the present Board of Directors. The scam allegation could turn the meeting stormy.
According to Jadhav, the Board of Directors sidelined the laid down rules and regulations in the recruitment done in the NMC Employees Coop Ban recently. "Huge money exchanged hands and the Board of Directors appointed there near and dear ones in the bank. In the process, the Directors kept the Bank Union and members in the dark," alleged Jadhav.
He further said that an agreement was signed between the authorised Bank Union and the management. According to the agreement, no other agency was strictly barred from conducting written exam regarding recruitment. But still the Board of Directors breached the agreement and perpetrated the recruitment scam. "The suitable employees should have been promoted to the vacant posts and subsequent vacancies should have been filled up.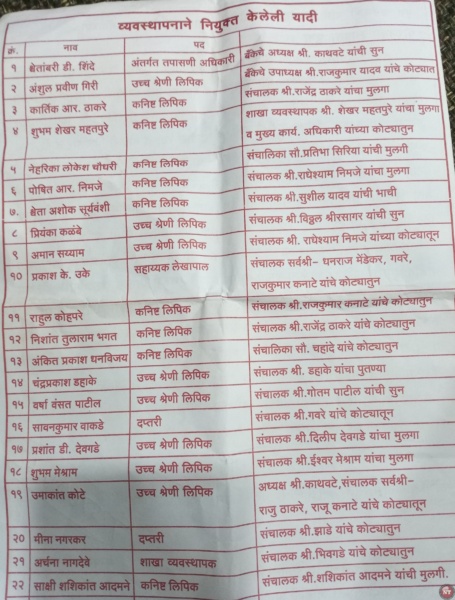 But the Directors deprived the suitable employees promotion and completed the recruitment process 'illegally.' Injustice was done to the employees working since years. The matter will be raised in the meeting on September 9," Jadhav said adding the High Court had even termed as illegal the written exam conducted through outside agency. "By this count, the Board of Directors insulted the High Court," Jadhav charged.
The Board of Directors have not published the seniority list of the recruitment result. The recruited candidates were not interviewed. Moreover, to avoid any controversy over tainted recruitment, 'joining' of the candidates was also done hurriedly. The Chairman's daughter-in-law Swetambari Shinde and Archana Nagdeve from Branch Manager's quota were recruited. These two women were sent to Pune for training at bank's expense. On the other hand, senior employees were not given this chance. In the general body meeting, a demand to cancel tainted recruitment will be raised, Jadhav said.