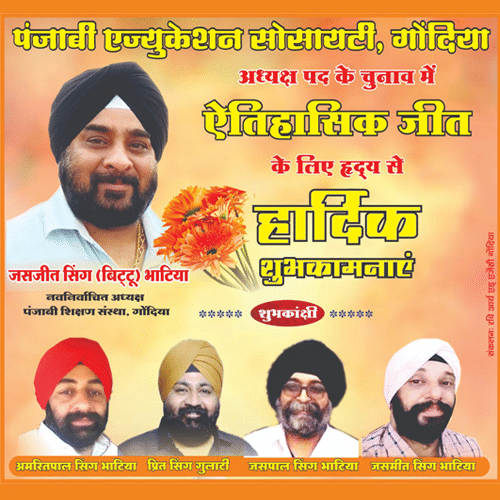 Nagpur Today:
The fact that baked items are the most tempting of all type of food, cannot be denied, especially when we talk about cakes! Let's have a look at this special recipe by Nagpur's Shaira Mehdi!
STRAWBERRY CHEESE CAKE
Ingredients:
Crust:
Marie biscuits
4 tablespoons butter, melted
2 tablespoons brown sugar
Lime juice
Strawberry Topping:
1 pound fresh or frozen strawberries, washed and stemmed
1/4 cup sugar
1tsp vanilla
1 envelope unflavored gelatin
Cheesecake:
1 pack Amul cheese spread
200gms hung curd (hang 400gms curd for about 2 to 3 hours)
1 teaspoon vanilla extract
1 1/4 cups strawberry topping (see above)
1 Can sweetened condensed milk
Fresh strawberries for garnish
Method:
Preparation of the crust:
In a food processor grind the biscuits until they are broken into a fine powder. Add the butter, brown sugar, and process until it is all well incorporated. You may have to scrape down the sides of the bowl a few times.
Press the crust evenly into the bottom of an 8 or 9-inch spring form pan. It should come up the sides slightly. Bake for 10 minutes on 180o C thereafter.
Prepare the Strawberry topping:
In a saucepot add the strawberries, sugar, and 2 tablespoons of water. Cook over medium heat until the strawberries are quite soft. Pour the strawberries into a regular blender and then return to the pot to finish cooking.
Sprinkle the gelatin over 2 tablespoons of cold water in a small bowl. Allow it to sit for about 1 to 2 minutes.
Transfer the gelatin to the strawberries and gently cook over low heat.
Whisking just until the gelatin is completely dissolved. Remove from heat. Reserve 3/4 cup of the strawberry mixture for the top layer of the cake.
To make the cheesecake:
In a stand mixer beat the cheese spread ad add the hung curd and beat further on medium-low speed, until smooth. Now beat further by slowly pouring the condensed milk. Add the vanilla extract. Add the strawberry topping, except the 3/4 cup you have reserved for the top layer.
Pour the cheesecake into the prepared pan. Tap the pan gently on the counter to bring any air bubbles to the surface. Let it sit, uncovered, in the refrigerator for about 2 hours or until it is set to the touch.
Once the cheesecake is set, pour the remaining 3/4 cup strawberry topping over it. If the topping has set up in the pot, gently heat it for a minute, just until it is pourable.
Place the cheesecake back into the refrigerator and allow to set, uncovered, for another 30 minutes, or until the topping is set.
Before unlocking the spring form pan, run a knife around the edge of the cheesecake to loosen it.
Top with the fresh strawberries and serve chilled!
Note: Don't be tempted to bring the cheese cake to room temperature.
RECIPE BY: Shaira Mehdi
(To get your special recipes posted on our website, contact: 9561444832; or mail it on recipes@nagpurtoday.in)