Nagpur Today:
Normally, when you hear of seekh kebabs, you think and visualize hot tempting mutton kebabs or something which
is non-vegetarian. However, I was most pleasantly surprised and delighted as a matter of fact, to receive this recipe by Nagpur's Ani Ray, that bagged healthy Soya nuggets & seekh kebab made of tofu!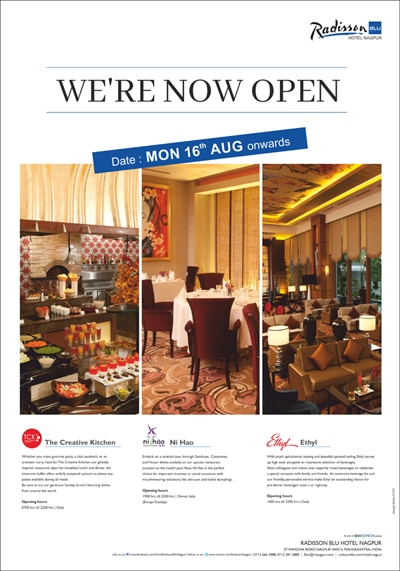 Healthy Soya Nuggets & Tofu Seekh Kebab
Ingredients:
Soya chunks                       : 100 grams
Tofu                                       : 100 grams
Garam masala                 : 1tbsp
Chat masala                      : 1/2 tbsp
Red chili powder              : 1/4 tbsp
Carom seeds (ajwain)   : 1/2 tbsp
Curd
Coriander leaves              : 1-2 spoon
Salt to taste
Olive oil to brush
Method:
Take soya chunks and boil them for 5-6 minutes. Soak water out of them and take then in a separate bowl. Add tofu, garam masala, chat masala, red chili powder, carom seeds, salt, curd and 5-6 drops of olive oil to the soya chunks. Marinate the mixture overnight in freezer. In the morning, take it out and grind to make a paste. Finally add chopped coriander levels and mix it well. Then apply to the
Take the sheek and carry Oliver oil wash. Pre-heat the oven grilled for 12 minutes. Skewer the kebabs onto oiled skewers (olive oil used) and grill or roast till the outside is nicely browned. Baste frequently with oil while grilling.
After the grilling is done, remove the kebab from sheekh dust the chat masala and serve hot with green chatni.
RECIPE BY : Ani Ray
(To get your special recipes posted on our website, contact: 9561444832; or mail it on recipes@nagpurtoday.in)