A goodbye gratification: RCOEM students bade their Seniors bye with a pool-side bash at hotel pride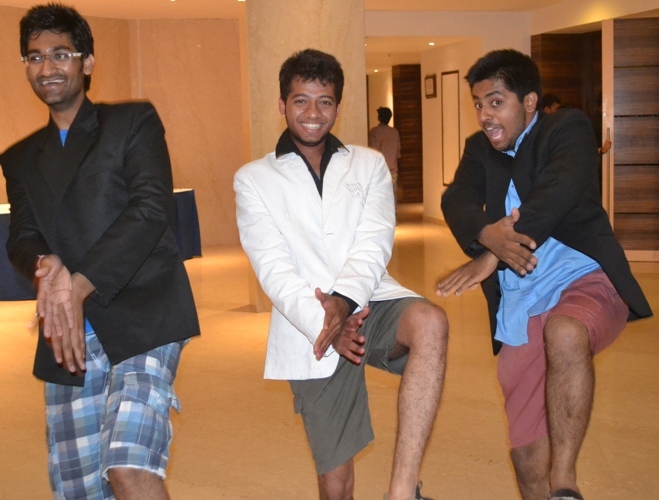 College life undoubtedly witnesses the most treasurable memories of any student's life. Although the closing stages of college life involve satisfaction of achievements made, it also brings along the sorrow of seeing the college journey end. But the students of Ramdeobaba College Of Engineering and Management, Electrical and Power Branch, made sure that this part of life of their seniors end with a bang.
The farewell of the students of Electrical and Power Branch of RCOEM was arranged at Hotel Pride, the interesting part being that it was a pool-side party. The celebration began with an interaction between the students, as the crowd started gathering. Games like 'fish pond' were also played, which grabbed crowd's interest. To blend the fun with rejoicing nostalgia, juniors had prepared an unforgettable slide show presentation that included memories in the form of pictures, which still seemed like fresh lane of memories in every student's mind present there.
Lastly, the students were seen grooving and enjoying on the dance floor immensely. The amusing tracks kept the crowd on their toes. A part of the crowd was even seen experiencing moments of enjoyment in the swimming pool. Altogether students had a ball.