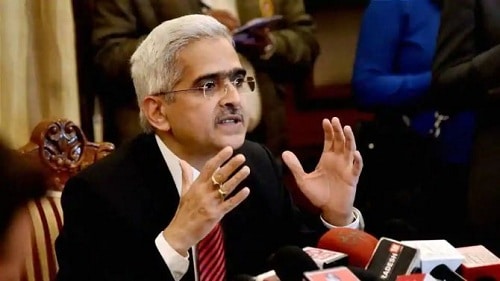 The monetary authority on Wednesday again reiterated its strong views against cryptocurrencies saying they pose serious threats to the macroeconomic and financial stability of the country and also doubted the number of investors trading on them as well their claimed market value.
Governor Shaktikanta Das reiterated his views against allowing cryptocurrencies saying they are serious threat to any financial system since they are unregulated by central banks.
His comments come ahead of the RBI's internal panel report on the contentious topic which is expected next month.
"Cryptocurrencies are a serious concern to RBI from a macroeconomic and financial stability standpoint. The government is actively looking at the issue and will decide on it. But as the central banker, we have serious concerns about it and we have flagged it many times," Das told an event.
Questioning the big numbers being reported in the media on the number of investors trading on them as well the market value of these currencies, Das said, "I am not sure about the veracity of these numbers. Of course my view may not be fully right as we don't get full information about these currencies as they aren't regulated by us or by any other central bank. But I still think the number of investors look clearly exaggerated as bulk of them, say over 70 per cent, have invested only about Rs 1,000 each in cryptocurrencies."