Ranviir The Marshal gets a new release date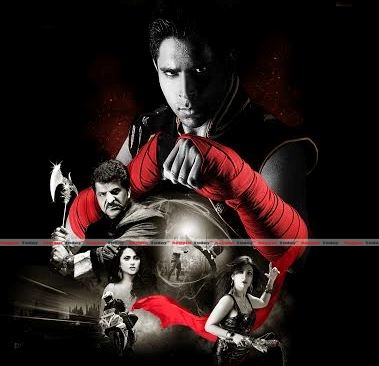 Bollywood upcoming film Ranviir The Marshal staring new comer Rishi and Kannad fame actress Ramnitu Chaudhary was supposed to hit the silver screen on 30th October 2015 as shown in the official trailer which has been released recently. But owing to some reason, the makers and the marketing team of Ranviir The Marshal decided to pre-pond the release date of their film.
The reason for the change is that many films are releasing on 30th October which might be a disadvantage and so the makers thought of releasing their film on 23rd October along with Shaandaar.
Shahid Kapoor the lead actor in Shaandaar whereas the villain in Ranviir the Marshall is his step father Rajesh Khattar, and so it can be rightly said that both the releases comes in one family. It seems that the makers of the film Ranviir the Marshal has taken a smart move of releasing their film on 23rd of this month.
Ranviir The Marshal is slanted to release on 23rd October along with Shaandaar , Starring Rishab "Rishy" Sharma, Ramnitu Chaudhary, Rati Agnihotri, Rajesh Khattar and more. The movie is Directed by Milind Ukey and Produced by Alok"Rajan"Sharma.